Well hello, here they are again. Channel Zero's (*** 1/2) second go at the main stage would be the final Belgian performance of the day. They quite literally destroyed the Prison with their old set that contained a great selection of their 4 albums of the first half of their existence. Classics from their debut album, 'Stigmatized' and a couple of songs from 'Unsafe', one of the best albums that Channel Zero has ever written and of course one of their most popular tracks 'Black Fuel' as the closer. All of which have had the potential to be internationally recognized. We might have missed a couple of other favorites of ours, but the performance was spot on and sounded very tight and showed the huge potential the band had back in the nineties.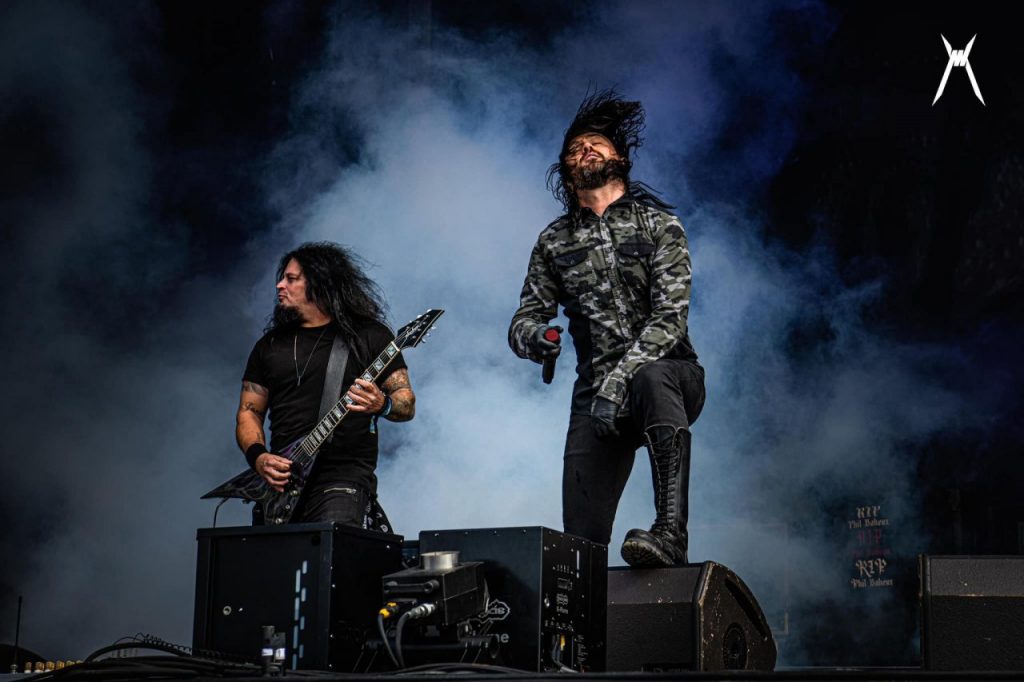 After the insanity that were Cyclone and Channel Zero, Epica's (***) concert would be the lullaby with which to hit the sack. A cool performance, the strength of which rested more on the wow factor of the stage set up, rather than anything else, but all in all a concert that gets the same appreciation as Tarja's. But it gave us a chance to recover from getting tossed around during the previous two gigs. A bit of weaker closer, but they gather big enough of an audience to make it count.
After this last one, off to our tents and sleeping bags we went… Just kidding! The afterparty lasted until 4am. We'd feel it in the morning.