Yet another disappointing set by famed Swiss folk metal supergroup Eluveitie (**1/2). I so desperately want to enjoy them again, but anything they've done after touring the 'Origins' album just doesn't do it for me. Where's the heavy stuff? Where is the energy? All they brought were the softer-sung hits and one mellow rendition of 'Inis Mona', which we're all utterly tired of hearing. It detest this set list. So long as they refuse to throw in a few more death metal-oriented songs in their live shows, I'm not gonna bother checking them out anymore.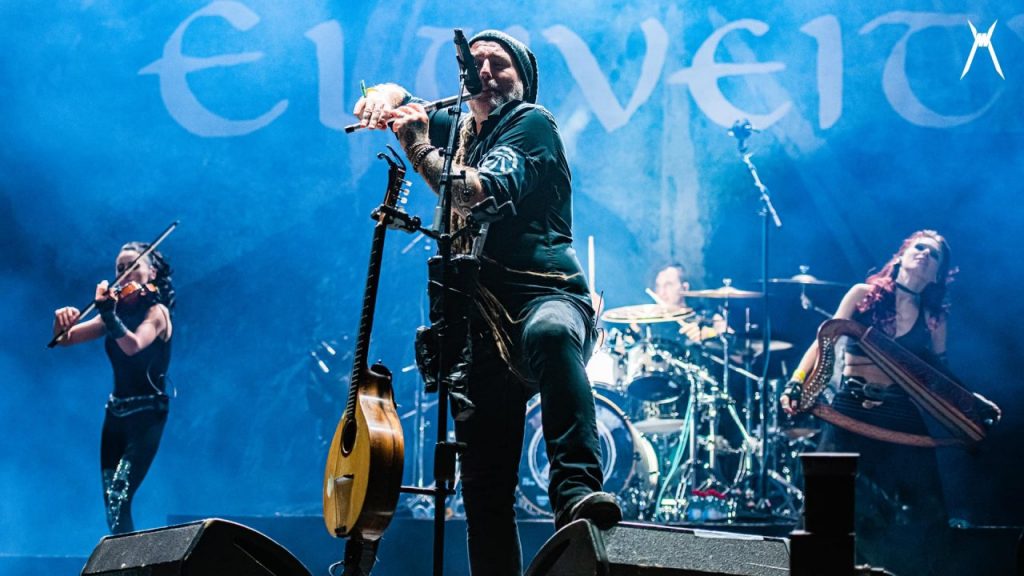 Alcatraz, baby, you did it. Saving one of the very best for last. Maybe it's the disappointment in Eluveitie still talking, but programming Kreator (****) as the festival closer was a stroke of genius. This was the best way for us to give it our all one last time. How couldn't we with the set list the German thrash legends served us? Mille and his Teutonic warriors could easily fill a three-hour set if they wanted to, but here they would have to cram as many bangers as they could in the ridiculously short time slot allotted. Nevertheless, we only got treated to thrashing greatness we could sing along to. Who doesn't know the lyrics to 'Violent Revolution', 'Hail to the Hordes', 'Enemy of God', 'Satan is Real' and 'Pleasure to Kill'? And even if you don't, hearing the chorus once is enough to be recruited to the ranks of the very best thrash metal band Germany has spawned.
Well, that was it, folks. No sadness, just good vibes. The festival, experienced it as we have in a manner similar to times before the global health crisis, was a real blast. A solid reminder that everything is not as bleak as the world would have you believe. Besides, it could always be worse. The after party would be a quieter one than the two previous nights since we'll all have to get the hell off the grounds by midday and still be able to drive safely. So I think I'll pass on the hangover. See you next year, Alcatraz Festival! Never change.