Unconventional Australian artist Rebel Wizard has once again returned with a full-length LP of heavy negative wizard metal that follows 2018's critically acclaimed Voluptuous Worship of Rapture and Reponse (which received "Best Of" accolades from Pitchfork, Metal Hammer, LA Weekly, Kerrang!, Metal Sucks, Stereogum and more).  His new 10-song album, Magickal Mystical Indifference, will be released July 10th on Prosthetic Records.    
Rebel Wizard has shared the album's new single "the mind is not your friend."  Its contemplative music video is juxtaposed with thrashing guitars, harsh vocals, a propulsive, self-programmed rhythm section and introspective lyrics.  Of the song, the artist comments, "It's a bit self-explanatory, really."  
Rebel Wizard's brand of metal is an anarchic alchemical process of outsider energies respecting the power of traditional triumphant metal into a unique sound to smash out the coerced gloom and banality of our times. It is a creation from Australian musician, NKSV, also from the long running black metal/noise band Nekrasov. NKSV started the band in 2012, released his first demo in 2013 and since then has self-released a steady flow of music including  8 EPs, a mini album and two LPs.  
Rebel Wizard can't be summed up with one simple label. It's not black or thrash metal but firmly rooted in both. There's a touch of NWOBHM in there as well the epicness of power metal. The attitude is important, coming from a 90s hardcore punk background and influenced by attitude of standalone artists Bolt Thrower, Crass etc. Many bands try to combine different genres of metal, some fail, some succeed, but what makes Rebel Wizard strive is it's done from instinct. 30 years of consuming to all genres of metal has given NKSV a vast arsenal to choose from.   
The description he does like however is the aforementioned "negative wizard metal." Not so much on the sense of depression of nihilism, but more so of the negation of self. Self negation has been defined as of doing away with categories that limit oneself and others from one's full potential. Labels and tags hinder the arts more than they assist in the appreciation of it, which is something Rebel Wizard seeks to destroy with triumphant pounding fists.  
Magickal Mystical Indifference is available for pre-order here.  Look for more transmissions from Rebel Wizard soon.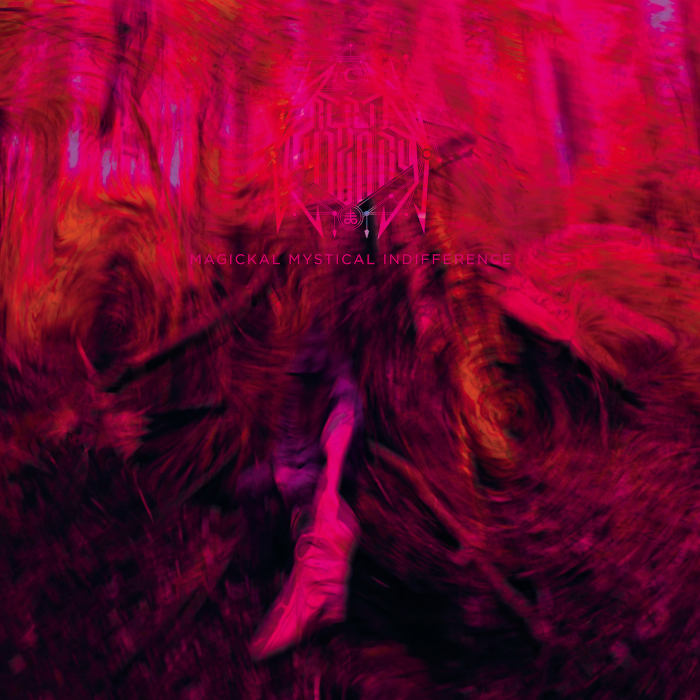 Magickal Mystical Indifference, Track Listing:
1. heavy negative wizard metal in-fucking-excelsis
2. raiseth up all those that be bowed down
3. white light of divine awe smelling of sweat and sex
4. you are being lived, dear one
5. dance of the duchess in the pale pink light
6. not rain but the wizards tears
7. urination of vapidity on consciousness
8. the mind is not your friend
9. love wisdom everything nothing
10. magickal mystical indifference