Chrome Waves grew out of a collaboration between several seasoned veterans of the US extreme metal scene, namely Bob Fouts, Stavros Gianopoulos and Jeff Wilson.
Fouts had earned his stripes in various bands, the most known of which is probably The Gates of Slumber while Gianopoulos is the vocalist of sludge mammoths The Atlas Moth.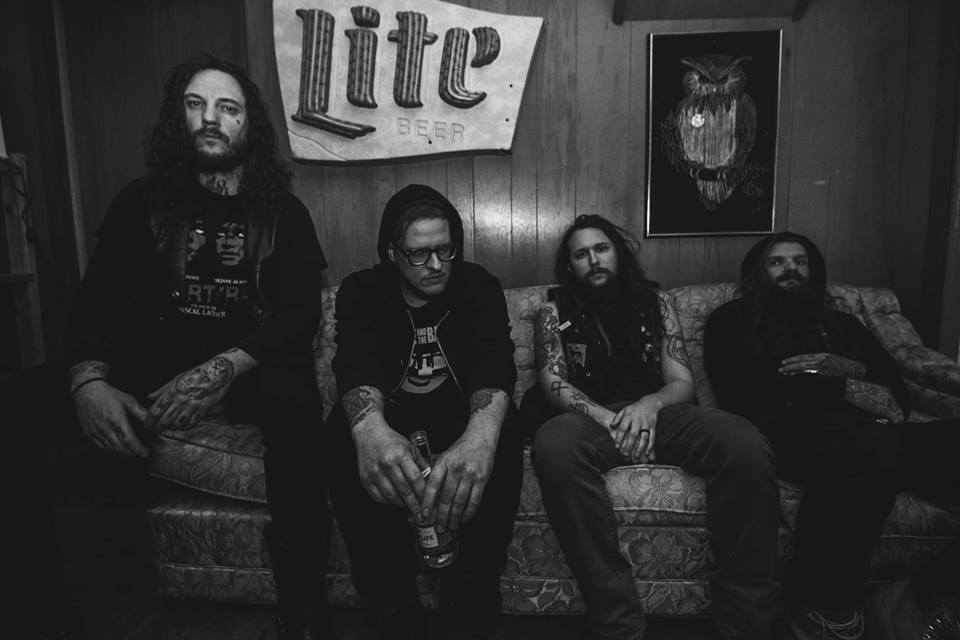 Wilson for his part has been part of USBM's elite among Nachtmystium, Krieg and Wolvhammer to name just a couple. In 2012 they wrote a self-titled EP that found itself in the post-black metal genre.
After that promising start however, it became rather quiet. Gianopoulos left the band, other band members came and went, but apart from 2 digital singles, it was a long seven year wait for a follow up in the shape of 'A Grief Observed'.
Come 2019. Only Fouts and Wilson remained from the original lineup, complemented by newcomer James Benson on vocals. Benson's vocal prowess has allowed them to include clean vocals of which they make full use like on the surprisingly catchy 'Past the Lights'.
The passage of time has seen them moving even further away from their black metal inspired beginnings on all fronts. 'Predatory animals' is the kind of epic that Agalloch or Wayfarer would write, while the title track 'A Grief Observed' could have been a Swallow the Sun song. The inclusion of a cello here adds just the right touch of moodiness to a song already burdened with sadness.
'Take Another Sip' has a bit of an Alcest feel, again in no small measure courtesy of Benson's singing. The equally doomed 'Open Casket' closes the record.
'A Grief Observed' was originally release on CD only by Disorder recordings, but Avantgarde snatched it up for a waxen treatment as well.
In the meanwhile, the band is clearly not slipping back into lethargy and has actually already released a few new songs as singles that bode very well for the future.
You can check out one of them here below
Release date: July 6 2019
Label: Avantgarde Music
Tracklist:
Burdened
Past the Lights
A Grief Observed
Predatory Animals
Take Another Sip
Open Casket