Introducing the new protagonist Luna, Dark Sarah invites you to their mythical world of orbs, ravens, rabbit-headed people and Mörk. With their fourth studio album 'Grim', the band has brought us a new horror, fantasy story this year. Luna gains the magical power to see her past by a blue orb, helping her to reflect all occurrences and unveil the truth of why her heart was frozen. She casts a compelling spell over the citizens of Grim. As mighty as no one could have imagined, she rises, forming an army marching against their conjoint enemy.
Dark Sarah consists of:
Heidi Parviainen (vocals)
Sami-Petri Salonen (guitar)
Erkka Korhonen (guitar)
Rude Rothstén (bass)
Thomas Tunkkari (drums)
'Grim' is available as a CD jewelcase, a 2 LP gatefold and a digital album. The cover shows us Heidi, in her role as Luna, with angel wings in the night, holding a light ball. Guest singers on 'Grim' are JP Leppäluoto (Harmaja, Northern Kings) and Jasse Jatala.
After a short introduction of Luna, 'Grim' knows a strong start with 'The Chosen One'. You hear immediately that Dark Sarah is musically a strong band. I'm surprised there is no keyboard player in the band because it's a common used instrument in the cinematic metal genre, as well on this album. Other instruments you can hear on 'Grim' are the violin and the harp in 'Melancholia' and 'Iceheart', a calm song halfway.
Heidi has an angelic soprano voice and hits her high notes perfectly, but sometimes she sounds a bit monotonous. In songs like 'Illuminate', 'The Wolf And The Maiden' and 'The Dark Throne' Heidi sings technically perfect, but I personally think there is little emotion in it.
However, in the typical cinematic metal songs like 'La Folie Verte' and 'Mörk' there is a lot more variation in Heidi's voice. Also the powerful support of the choir gives an extra epic, theatrical feeling. Dark Sarah also added musical elements like a music box and old radio piano music. Another strong song is 'All Ears!', where it sounds like you hear Heidi through a speaker.
Dark Sarah is musically a very strong band as I mentioned before. All the instruments they use sound great together, I also really like the fact they use a lot of extras to give their songs a finishing touch. The choir and guest singer Jasse are an added value to 'Grim'. Also rhythmically this album is very varied, it's just a pity that Heidi only sounds her best in the up-tempo songs.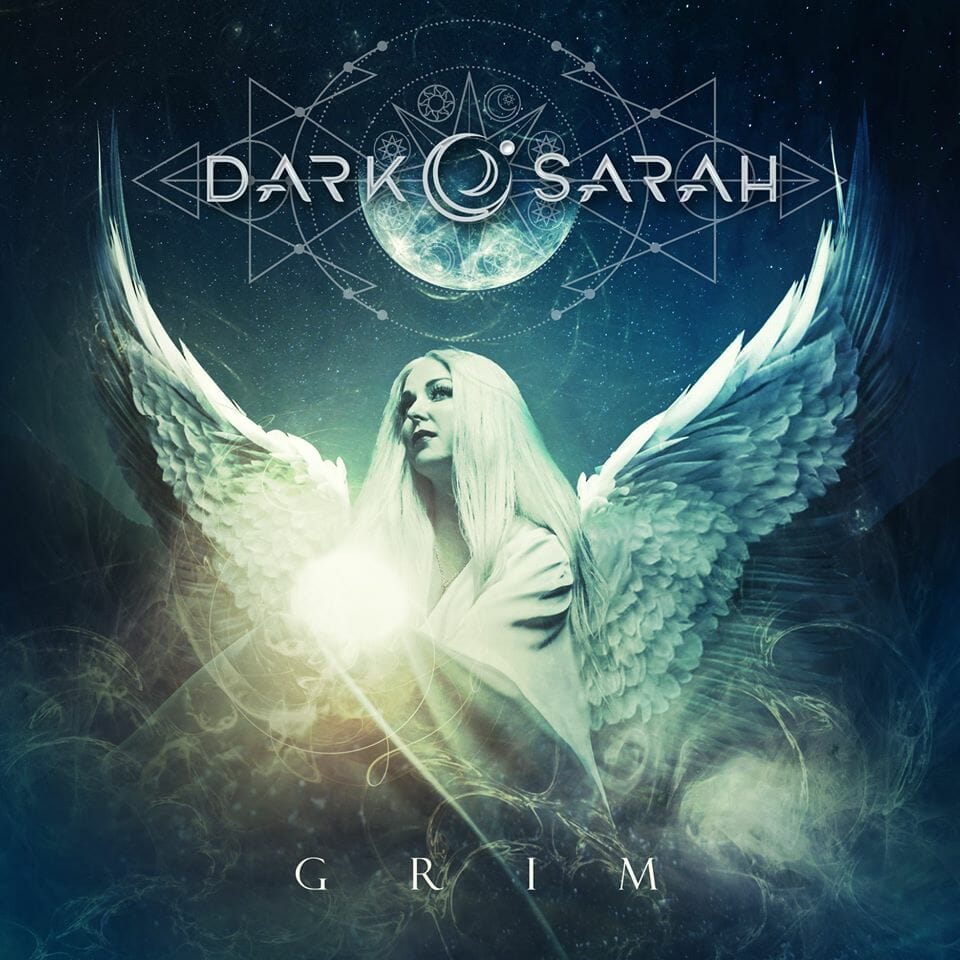 Release date: July 17th, 2020
Label: Napalm Records
Tracklist:
My Name is Luna
The Chosen One
Illuminate
Melancholia
Iceheart
La Folie Verte
The Wolf And The Maiden (ft. JP Leppäluoto as Wolf)
The Hex
All Ears!
The Devil's Peak
Mörk (ft. Jasse Jatala as Mörk)
The Dark Throne