GRIMM wants to wish all of you a happy, hopeful, fruitful 2021 filled with music and if everything goes well, meetings, events and concerts! Everyone, from random curious passerby, regular visitor of our site and events, fellow music lover, band member, partner,… we hope that 2020 still had its good qualities despite how upside-down everything went!
Normally, we start our New Year's message saying that the year has been way bigger than we thought it would be. But this year, obviously we can't really say that. Barely a couple of months in, we had to stop our activities in real life in Belgium and have only been able to get back to that in a limited capacity for some months during Summer. Quite the setback since we just moved our bar/venue/youth center Asgaard to a new and improved location, getting ready for some amazing things… But we won't be giving up and hope to see you at Asgaard, one of our events or anywhere else supporting the (local) music scene! In the meantime we've been working on a couple of really cool online events to help some bands out and offer you cool content despite the situation. Keep an eye on our (and Asgaard's) Facebook page to stay informed!
Sadly we can't promise you that there will be proper live events and concerts again in the near future. We do wish to anyone who is reading this, wherever they are, that they can safely enjoy something. As soon as we're able to, we'll be primed and ready to get things fired up to enable some bangers of gigs!
While 2020 was somewhat of a disaster for the music industry, we still got a whole bunch of quality music throughout the year, which we tried to support the best we could through our site. We believe that even though the whole pandemic was a major blow, the music and live event industry will bounce back thanks to the relentless passion of the people dedicated to its survival, and the creative solutions that have been shown and will arise still. Go check out some of the new music that our writers' team has deemed worthy for you to check out (with a couple more to come still):
This year we've engaged into creating several playlists on both Spotify and Youtube to try and cater to our followers' every need. At the time of writing we have our weekly updated "New music/new videos" playlists, "Support your locals" for Belgium and Finland, our theme playlists ("Future of Metal", "Halloween", "X-mass", "Covers",…) and genre playlists ("Pagan Folk", "Melodeath", "Black Metal", "Punk", "Synth",…). Be sure to follow us there, because there really are some quality playlists!
And of course in 2021 we will continue our fight to bring you the best we can on all levels and people are working hard to take things to the next level yet again! We've been relentlessly working on a major update and overhaul of our site and we have a couple of cool projects in the pipeline that will be damn great. So keep an eye out for all that is to come still to all levels of the GRIMM organization.
That brings us to the same end of this writing as every year… to accomplish all our dreams and goals in everything we do with GRIMM, we need you! Yes… you! Do you want to help in volunteering for our events and other activities? Or do you want to contribute to our website? You're passionate for alternative music? Do you want to learn certain skills? Accomplish certain goals? Be part of an awesome community? Don't be afraid to contact us to see where you could help out, no matter where you're from! You will meet awesome people (including bands), get to know really good music and have loads of fun along the way. Hope to see you soon!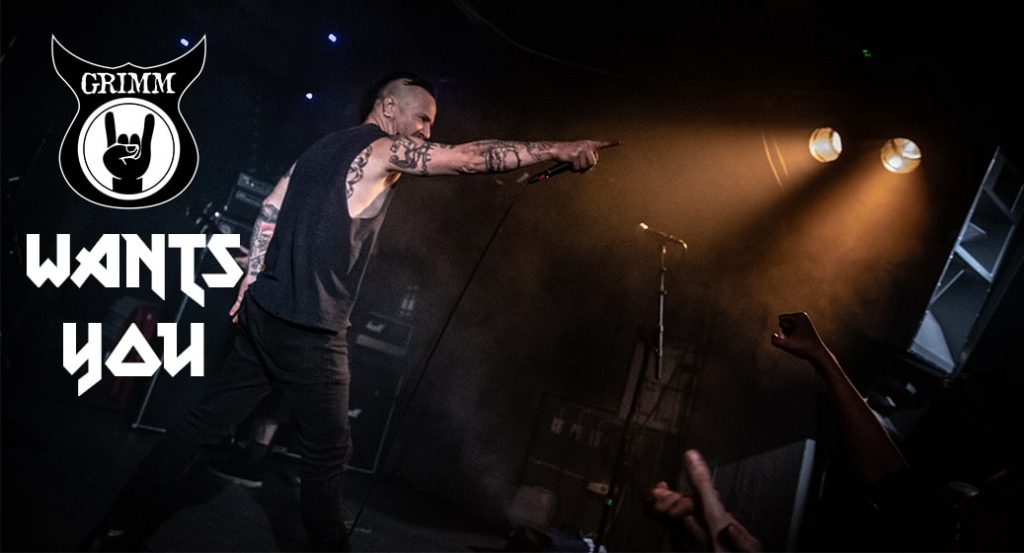 Thanks again for any support you may already have given and lets hope and wish for the best in 2021!
Cheers!
The GRIMM team