GRIMM: I don't think anybody would complain because you already released an EP.
Kristof: Yes, so we have room to breath. And to the fans, since we have no concerts, you can buy our EP on our webshop. There is also some merch available, so people who are interested in that can go to our webshop.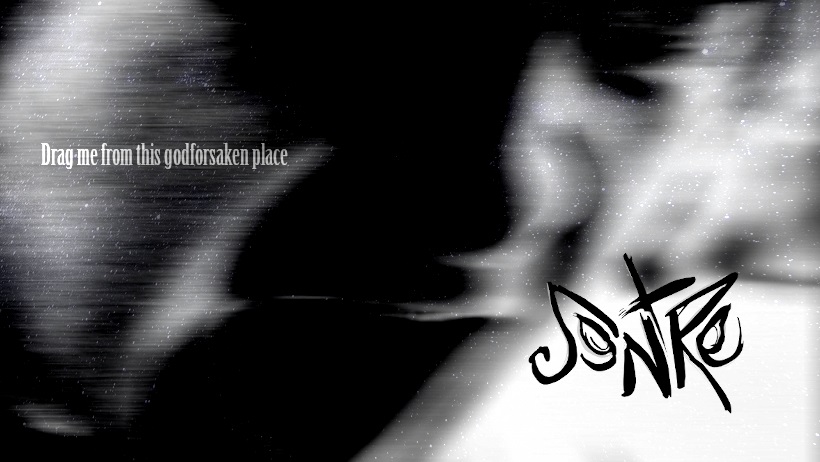 GRIMM: Now I have to know who plays the piano pieces in the songs. Like on'Odium' there is a part with piano and I like this so much. It adds so much value to the song. I hope you will use this more in the future. The song on its own is awesome, but the piano gives it so much more. You get sucked into the song, it takes you places.
Nick: To be honest I was against the piano pieces. So I think it's funny you like this so much. But after a while I liked it and I have to say that you are absolutly right. I can tell you that we are working on a new song and there is again room for piano, so be prepared.
Kristof: It is a part of our sound. Another little anecdote: 'Odium' is one of the older songs when Sentre still had two guitar players. After the second guitar player left, we didn't know what to do with the song because it needed two guitar players. We could use a back track but that's a little weird since live you would hear a riff but nobody is playing it. Then we got the idea to change the riff into a piano part. It sounded really cool and it worked pretty well. Dries, who already had a piano at home, played the parts. You can really hear that it is played and recorded live from an actual piano. Now Dries cannot play the piano live, so we play the set on click track and the piano follows on back track. We are not searching for a keyboard player, but if we found somebody, then that would be very nice. We are not searching for one. Why? Because it goes so well with the four of us. We don't want to mess up the vibe. But if we found someone, then we could give it a try and see where it takes us. It would be nice if every instrument gets played live.
GRIMM: Are there any plans to play live or how will this story go further in the future?
Kristof: Well we have played some live shows already. We already got reviews from our EP in a language we don't even speak. So it was going pretty well and then came corona when many people were just getting to know us. We saw it on the likes on Facebook or Instagram. I think after this pandemic we'll have to start over, but maybe then we'll have our full length, so we will see where it brings us.
GRIMM: I have no more questions, so I want to thank you for this interview. Is there something you want to add?
Nick: Thank you for doing this interview.
Kristof: Check us out on Facebook and Instagram. You can find our music on Youtube. 3 of the 4 numbers from the EP are on Spotify as well. So thank you for the interview and it was nice to see you again because it has been a long time.

GRIMM: Hopefully we will see each other very soon.
For more Sentre:
https://www.sentre.be/
https://www.facebook.com/sentre.be/
https://twitter.com/Sentre8
https://www.instagram.com/sentre.be/