An album title like this one sort of takes the fun out of trying to label a record, doesn't it? Along with the likes of Pallbearer and Crypt Sermon, Khemmis is another rising star on the epic doom front of the US. The band recently switched from 20 Buck spin to major German label Nuclear Blast. This EP is a transition release of sorts and brings together a set of rarities , covers and live outtakes.
It starts of with 'Rainbow in the Dark', a classic Dio song from the 'Holy Diver' album, where Phil Pendergast pulls out all stops and delivers a performance worthy of mister Ronnie James. The typical keyboard line is supplanted by a guitar harmony, giving it an even more Thin Lizzy like feel. It's one of those holy grails of heavy metal, but Khemmis' verion is both respectful of the original while still giving it an own, unmistakably doomed twist.
'A Conversation with Death', lifted of their split with Spirit Adrift, was originally a traditional Americana song by Lloyd Chandler, also known as 'O Death'. Chandler's version is timeless, but on a not so metallic side note, I recommend you to take a listen to Kate Mann's version from the 'Rattlesnake on the Road' album as well. There are plenty of excellent covers of this song out there. Jen Titus' take for the series 'Supernatural' also comes to mind. Khemmis for their part, give it a doomed heavy metal twist with some great soloing to boot. Not a song I'd ever expected to hear in a metallurgic context, but it works out really well. In fact, apart from the Appalachian intro, there is little that gives away it is was ever anything else than a bonafide doom hymn.
The third track 'Empty Throne' is an original track and the most typically doom of this triumvirate. This one again is a hidden gem, only available before as a flexi disc from Decibel magazine.
On the second half of this mini, we find a couple of live tracks that were taken from a show in their home town in Denver Colorado. It features one song from each of their three full lengths, starting with the opening track, 'Bloodletting' from their most recent album 'Desolation' and working its way back to their debut 'Absolution'.
They've always put special attention on the artwork and this EP is no exception, even though this time Cameron Hinojosa's cover is less heroic fantasy styled than the Sam Turner pieces from their previous releases.
Their next record will be their full length debut for Nuclear Blast. Great things will come from these guys, just mark my words.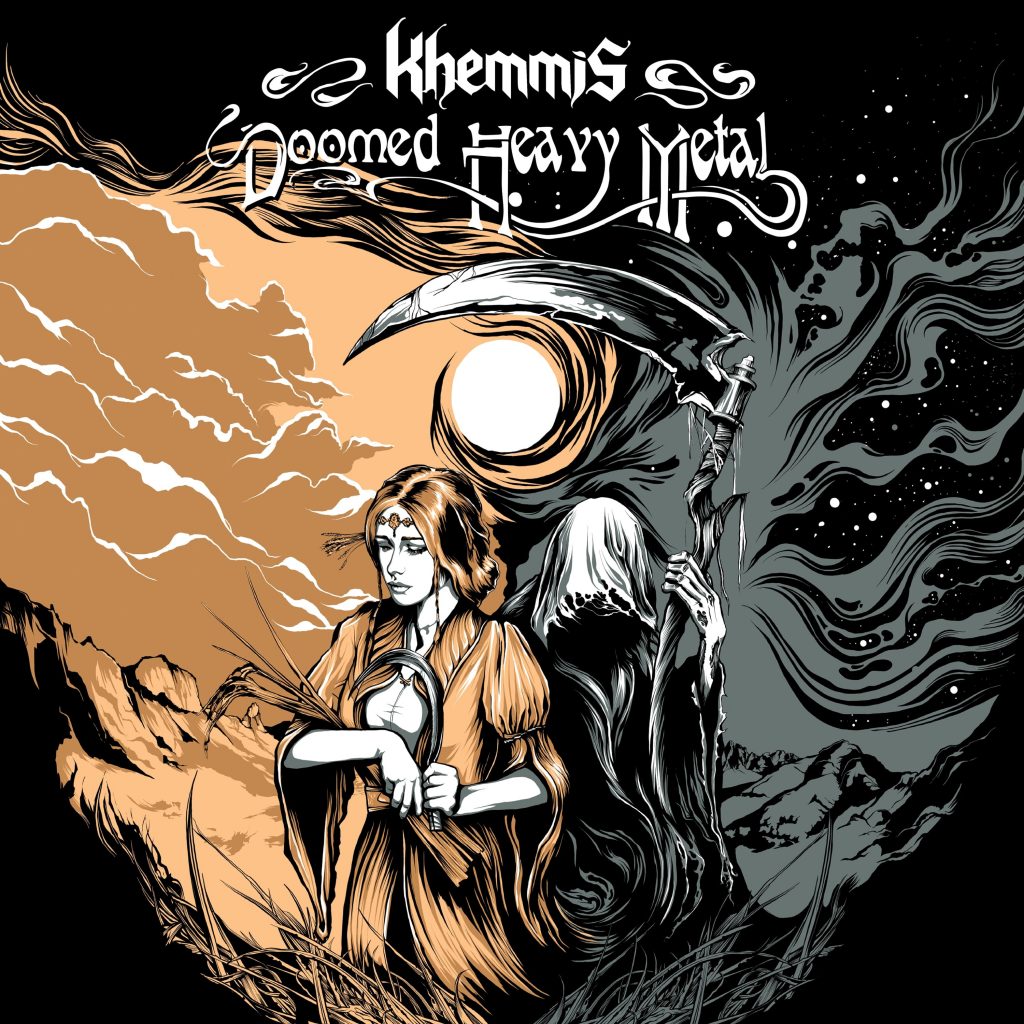 Release date: April 17 2020
Label: Nuclear Blast (digital) / 20 Buck Spin (physical)
Tracklist:
Rainbow in the Dark
A Conversation with Death
Empty Throne
Bloodletting (live)
Three Gates (live)
The Bereaved (live)