Lůn is a neofolk/shamanic/neoclassical band formed by Mayline Gautié (ex-Adagio and Idensity). Their EP, 'Chamanes', was released on the 27th of February. Said to be inspired by bands such as Dead Can Dance, Wardruna, Björk and Eivor, if done right, Lůn could be something to keep your eye on.
First off is the title track 'Chamanes'. The build up is quite mesmerizing, with a repeating hand drum beat and various different overlapping sounds, rhythms and chanting. The suspense rises as female vocals take over from the drum and rupture into a more aggressive, faster beat. This happens a few times throughout the song to eventually fade out and leave your heart beating at 120BPM. What follows is the calm intro to 'Prāṇa'. Despite the lack of suspense like the previous song, you do get the feeling that something is about to follow. This soon gets confirmed as the drums start playing again. Throughout the song, the drums make room for the beautiful fast paced violin playing of Mayline.
'Sedna' starts off with a violin piece supported by a bombastic drum and several other string instruments. They soon become the support for some really nice, almost operatic, singing. In the background we can hear wind brushing leaves. This also forms the outro, which creates a nice transition with the piano intro of 'Sève'. This also gets accompanied by violin and female singing. The pace stays the same throughout the song but it doesn't get boring because there's enough variation and change in pitch implemented to keep it interesting. Last track of 'Chamanes' is 'Lặsteio'. A slow heartbeat and ominous violins set the mood. In the background we hear short, occasional singing. The heart beat makes way for up tempo hand drumming and half way 'Lặsteio' there's a sudden burst of speed in the drumming and singing, which is a nice way of keeping our attention. Towards the end the drumming changes back into the heartbeat before it eventually dies out, which is a beautiful touch .
Simply put, 'Chamanes' is a great EP. It's especially music to which you can zone out rather than dance to (though some parts make you want to move), but Mayline Gautié does a great job at showing us exactly what she can do with her voice and on the violin. The songs are put together very well and none sound the same. With this I mean that you can feel the dedication and effort that's been put into making 'Chamanes', making every song as unique as possible. You're able to hear where Lůn got their inspiration from, but it's not overpowering. Despite the fact the language is made up, the meaning of the music is to be felt, rather than heard. The sound is theirs and I for one am looking forward to hearing more from them!
Check them out on Facebook, Instagram and Bandcamp!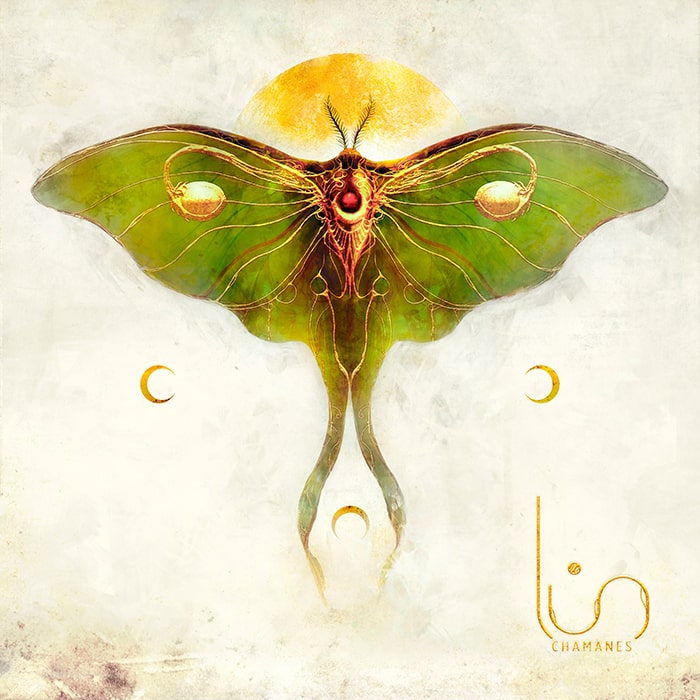 Release date: February 27th, 2021
Label: independent
Tracklist:
Chamanes
Prāṇa
Sedna
Sève
Lặsteio