After the re-release of Skeptisicm's debut 'Storwcrowfleet', Svart Records has now opted to give their 2008 album 'Alloy' the next deluxe treatment. It was their fourth full length album, following the highly acclaimed 'Lead and Aether' and 'Farmakon'.
Compared to the latter, 'Alloy' is less experimental and less ethereal. Instead it opted for a much more guitar driven sound where the monolithic riffs are put foremost front and center. That doesn't mean their trademark funeral organ sound is nowhere to be found, quite the contrary. Skepticism would not be the band they are without those, they are just not that dominating here. They serve the guitars rather than the other way around.
While it does not have the renown of the debut or the unanimously hallowed sophomore, it is arguably the most accessible of their entire back catalogue. Somehow it got somewhat unjustly dwarfed by its companions. It may lack the pioneering impact of their better known peer records, still I would really recommend it to novices to both the band and the genre. Its straightforward riff driven approach gives the sepulchral starter a far easier point to latch on to than the muddled sounds of 'Stormcrowfleet', the other-worldliness of 'Lead and Aether' or the elusiveness of 'Farmakon'. Therefore, I'm really glad that it gets its share of the spotlight now.
Next to a beautiful, first time ever gate-fold vinyl release for this record, Svart has also included the pretty hard to find 'Aes' EP from 1999. This consists of one massive 28 minute long song; a bold endeavor that the band never again attempted since. It precedes 'Alloy' with about a decade and glints a bit of the more ambient direction they would embark on in their third album. Around halfway the journey it gravitates towards the inescapable black hole of the riffs again, which brings it closer in line with the rest of the album.
After 'Alloy' it would take a long seven years for the band to return with the slightly controversial 'Ordeal', but that is for another time.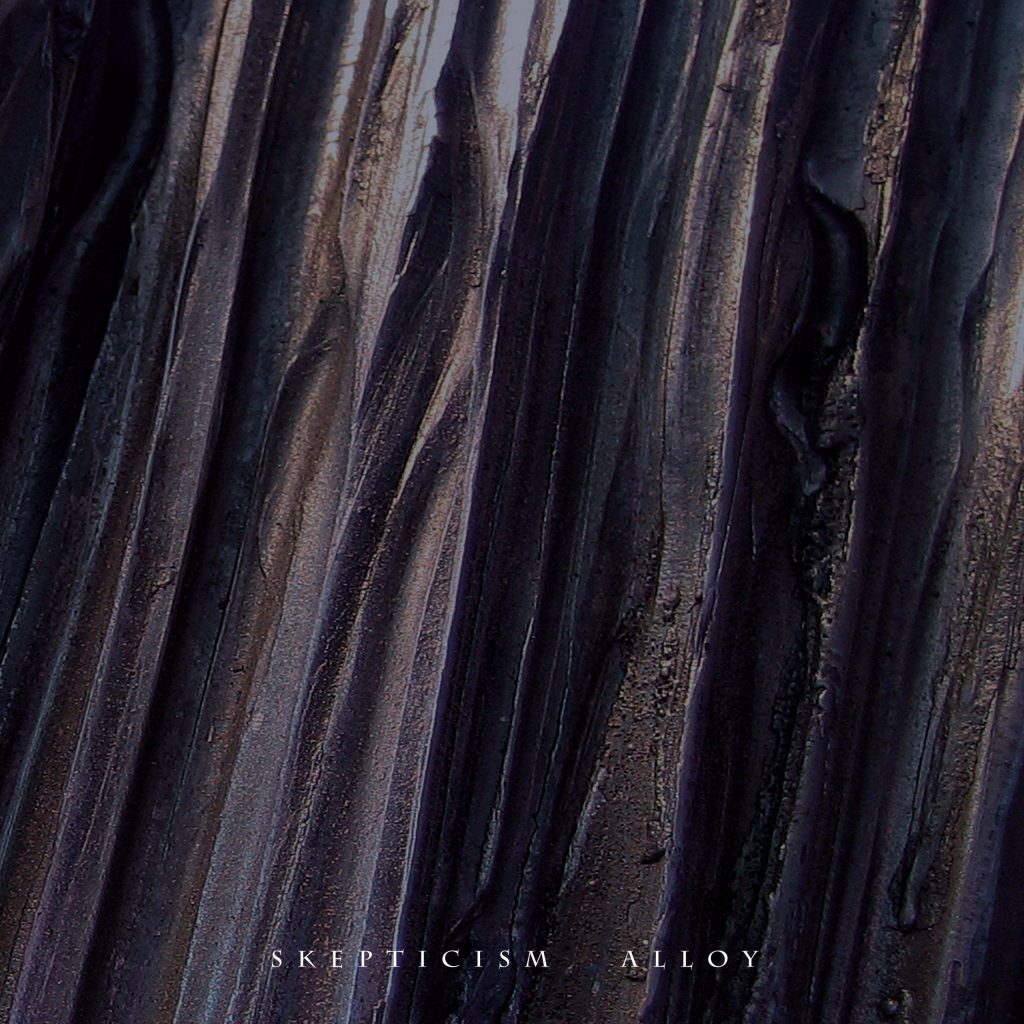 Release date: March 27 2020
Label: Svart Records
Tracklist:
The Arrival
March October
Antimony
The Curtain
Pendulum
Oars in the Dusk
Aes