Tchornobog is the transcription of the Ukrainian Чорнобог, meaning 'black god'. He was a godlike figure from Slavic mythology. Not so much is known of it besides that he was the dark counterpart of Belobog, the 'white god' and as such a personification of sorts of evil incarnate.
Currently residing in Portland Oregon, multi-instrumentalist, Markov Soroka, chose this mythological figure as moniker to one of his musical projects as a link back to his Ukrainian roots.
With Tchornobog being a one man project, he has taken care of all instrumentation himself for his debut record. Quite impressive, considering this is no minimalistic lo-fi bedroom black metal, but rather a complex amalgam of labyrinthine death, black and doom.
The impressive cover art might give away an inkling of how layered these compositions actually are. No wonder it took some eight years then to complete the recording of this opus. Originally, it was released 2 years ago in different formats already. However, since Soroka recently signed with Prophecy, his works from the past few years are all being reissued.
You might want to check out two of his other projects as well. Drown and Aureole. The former being a kind of aquatic funeral doom and the latter more in the vein of ambient black metal. Especially Tchornobog is beautifully repackaged. You'd want to own the double LP gate-fold edition just for the artwork alone.

The album consists of four lengthy tracks that are every bit as ambitious as the ridiculously long song titles would suggest. From the very start you take a deep dive into dizzying maelstrom. Each song is an epic journey in itself that travels across the moonless night sky of black metal, cavernous abysses of death and desolate wastelands of doom.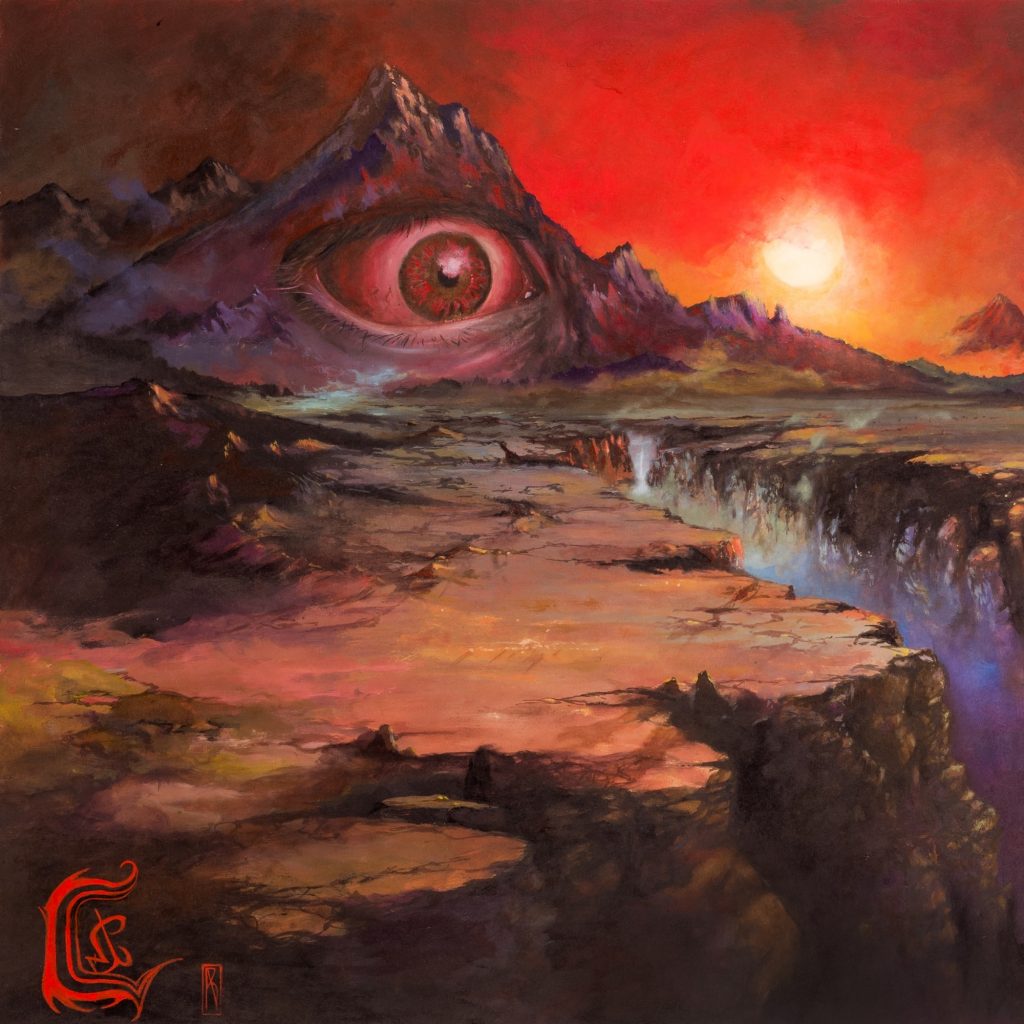 Release date: August 16 2019
Label: Prophecy Productions
Tracklist:
The Vomiting Tchornobog (Slithering Gods of Cognitive Dissonance)
Hallucinatory Black Breath of Possesion (Mountain-Eye Amalgamation)
Non-Existence's Warmth (Infinite Natality Psychosis)
Here, At The Disposition of Time (Inverting A Solar Giant)