In a year that almost all live events had to be put on hold, bands and organizations are trying to be creative to still be able to offer something to their fans who are stuck at home. The team behind the Finnish metal festival in Helsinki City, Tuska, are now coming with something rather different again. 'Tuska Utopia': a series of shows with a prominent Finnish band playing a concert at a special location, Samy Elbanna showing some interesting spots and short interviews with the band. Making it a musical experience combined with a travel show and more…
For its second show, Tuska Utopia unleashes the power of Battle Beast (***1/2) at a secret stone castle, located in the middle of a forest. This six-headed Finnish powerhouse has steadily been gaining momentum for the past ten years, releasing a solid album every two years. Even after the departure of guitarist and lead songwriter Anton Kabanen (who left in 2015 to form Beast in Black instead), the band has managed to power on through (pun intended). There has been a slight shift in style though since his departure, with more emphasis on theatrics from vocalist Noora Louhimo and with songs that are slightly more radio-friendly, yet still pack plenty of punch.
The Beast kicks things off with 'Unbroken', the opening track from their latest album 'No More Hollywood Endings' (2019). After this promising start, we get a short tour from host Samy Elbanna as he provides some anecdotes about Finnish forests and the concert's location. Apparently the secret stone castle was built by a Finnish woman who wanted to seclude herself from others. Interesting stuff, but it also disrupts the flow of the concert.
Luckily, the show picks up again with solid renditions of fan favorite songs such as 'Familiar Hell' and 'Bastard Son of Odin'. After these heavy hitters, the pace slows down with the ballad 'I Wish', as the camerawork is less dynamic and the lighting shifts from more fiery colours to a dark shade of blue to underline the sadness of the song.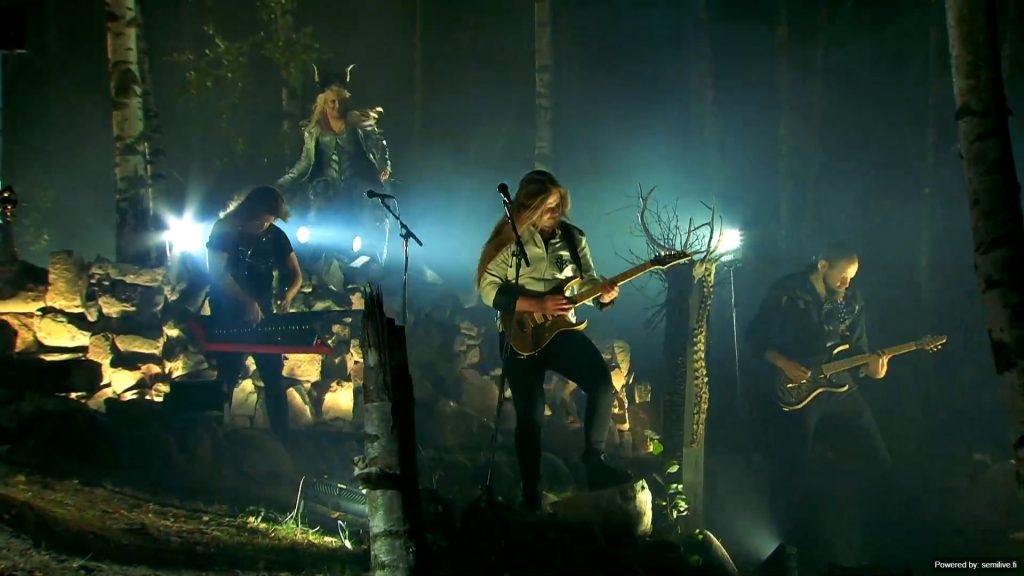 Afterwords we get another intermission. This time it's an interview around a campfire with vocalist Noora Louhimo, bassist Eero Sipilä and rhythm guitarist Juuso Soinio. It's a fun setting for an interview, but it's not very practical, as the band members sometimes struggle to answer questions while the wind is blowing smoke in their eyes. You can watch the full interview below:
The final part of the show consists of four more songs, including recent hits such as 'Eden' and 'No More Hollywood Endings'. Although the band is firing on all cylinders, the overall setlist is a bit disappointing. 'Black Ninja' is the only song performed from their earlier albums. All the other nine songs are either from 'Bringer of Pain' (2017) or from 'No More Hollywood Endings' (2019). It makes sense for the band to predominantly promote their latest album, but it's a shame that they decided to almost entirely neglect their first three albums. Is it perhaps because all of those songs were written by ex-guitarist Anton Kabanen?
Despite the unbalanced setlist, the band still delivered the goods. They had me raising my fist in the air and singing along in my living room on multiple occasions. Hopefully we'll get to hear Battle Beast roar on stage once again sooner rather than later!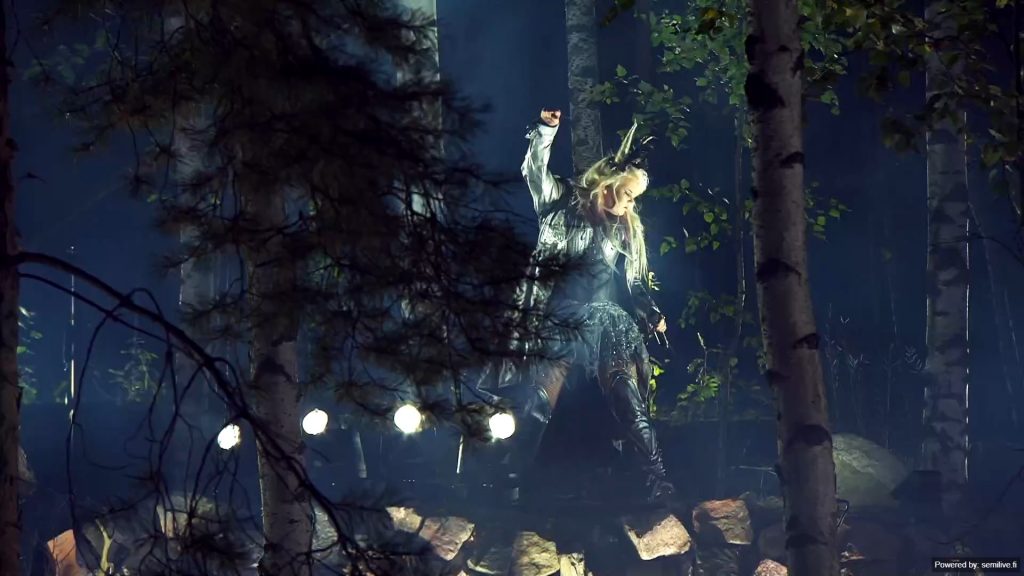 Set list:
Unbroken

Familiar Hell
Straight to the Heart
Bastard Son of Odin
Black Ninja
I Wish

Eden
No More Hollywood Endings
King for a Day
Beyond the Burning Skies