Home
Articles posted by Tom Treuten
Tom TreutenOct 14, 2021
New released song and video by German thrash outfit FATEFUL FINALITY named 'Mayhem unbound' is out right now!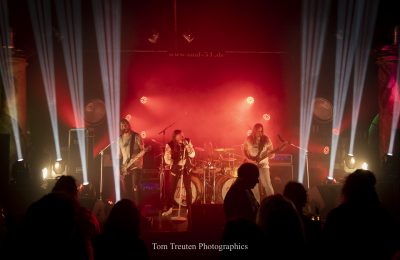 Tom TreutenSep 27, 2021
Pictures of a night with Sons of Sound and Heart Of Chrome at Saal51 venue in Calw/Germany! Check it out!
Tom TreutenSep 22, 2021
German thrash metal outfit Fateful Finality unleashed their first new music since the release of their last full-length in 2019!