With the festival season creeping up on us, many might wonder what to expect. In this article, we'll keep you posted on any updates of the major festivals. Keep on checking this article for any updates!
Summerbreeze
SUMMER BREEZE
Since 1997 Summerbreeze has been one of the leading metal festivals in Germany. Since 2006 the locations of the festival hes been Dinkelsbühl in the region of Bavaria. Every year 40.000 metalheads from all over world head over to Summerbreeze for 4 days of absolute metal mayhem and crazy partying. This year it will be held 17-20 august.
The festival distanciates itself from other becuse of its mixed line-up, every time the organisers make it their special obligation to bring a blend of popular and underground bands. This way you can discover interesting new acts and also part as hell to your alltime classical favourites. In the clip below you can taste the atmosphere of last years edition. The line-up for 2016 you can find right here.
Tickets for the 2016 edition are only 111 euro's, be aware that you need an extra ticket for 8 euro's if you are planning to go by car. You can choose between tickets you can print out or badass hardtickets for the same price.
W.O.A.
This festival probably doesn't need any introduction since it is the most holy of places in the wordl of metal. This year marks the 26th birthday of the most famous metalfestival in the whole world. Ever since 1990 the organisers present a line-up of the finest bands there are around. Bands as well as fans describe this festival as a unique experience unlike anyother. This because there is so much more to see than only metal bands, how many times have you visited a village filled with steampunk Vikings for example? Also, there is a worldwide metal battle which is held ech year in which bands can compete for a spot on this festival, this is always a nice opportunity to check out bands that you otherwise never encounter.
Every edition since 2007 has sold out, this year was no exeptions, tickets always go on sale on the last day of the festival and are mostly completely gone in just a few hours. Because you have to buy a year in advance, there are always tickets put up for sale on the internet but beware of scams and exhubernt prices. If you cannot make it to this years summer edition, there is now also the Full Metal Mountain festival which combines the best of wintersports and metal (also après-ski lunacy but that speaks for itself).
Alcatraz

Alcatraz is a Belgian festival that has been around for only 8 years (this year being the 9th edition) but it is starting to grow very rapidly. Two years ago it made the leap from a one day festival to a two days festival. Only last year they moved to their newest location at the Lange Munte in Kortrijk which has a lot expansion possibilities. There is a camping site that is so close to the festival ground itself even the biggest drunk can find his way to his or her tent. But be quick if you want a place to crash at night, cmping tickets have to be sold seperatly for 15 euro's. In 2015 all of the 1500 places were sold out so don't wait untill the last moment or you may have to look for other and more expensive alternatives.
This years' line-up is just like the previous editions very ecclectic, offering something for everyone to like be it folk-, gothic, deatrh or doom metal to even classical rock acts like Lita Ford. There are less bands on the bill than with other festivals, but this is because there is only one single 'prison stage' which allows you to see every band without being forced to make choices. This year the festival will take place in the weekend of teh 13th and 14th of august. This is good news for all the belgian visistors because august 15th is a national holiday. A regular comiticket costs 115 euro's, a VIP ticket 250 euro's and a VIP XL combi ticket 500 euro's. You can find the line-up right here.
Alcatraz is known in Belgium as the most cosy and familyfriendly rock and metal festival so bring along all your reltives.
G.M.M.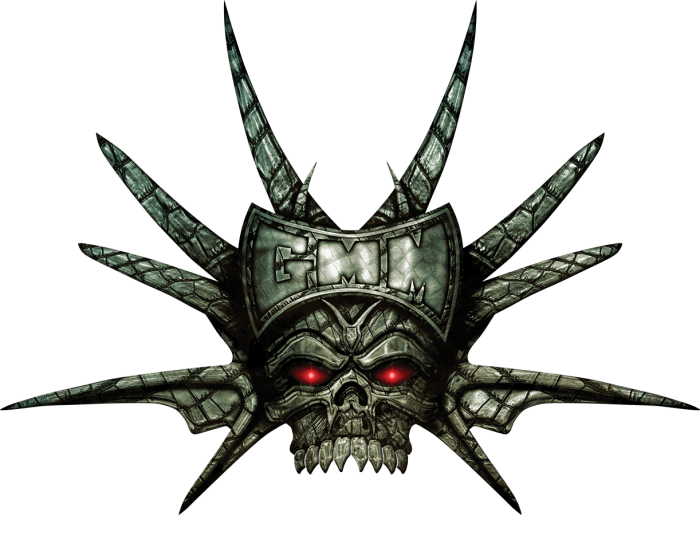 Graspop is a classical one amongst Belgian metal fans but also to wide array of other nationalities who visit the festival each year. This year will mark the 21st birthday of GMM which makes it one of the oldest metal festivals on European soil. The festival is located in Dessel Belgium, only 60 km from the city of Antwerp and is easily accessible via train, car or bus, also from The Netherlands. Through their official site you can arrange for cheaper traintickets as well as bus services from different cities. Combitickets can be bought for 195 euro's, a combi ticket also gives you acces to the camping and festival site a day befor the festival so can hve your own pre-party with all of your friends. It is also possible to buy tickets for an individual day for 95 euro's. You can also buy GMM tokens to buy food and drinks in advance so you don't have to cue and save some money in advance.
This year graspop is june 17th untill 19th. Those who bought a combi ticket can already start to bang their heads the 16th of june. Unfortunately this is the second time GMM and Hellfest fall on the same date. Hellfest has already sold for this year, but look on the bright side, if you don't have tickets for Hellfest you can still go to this amasing alternative and because of the overlapping dates alot of the bands who play at Hellfest will also play on Graspop.
Hellfest
This year will mark the 10th edition of the Hellfest Open Air festival, though it is much younger than other festivls on this list, it has already made a big name for itself. For the second year in a row it has sold out more than 6 months before it actually takes place. The line-up is always very divers, offering the best in metal, hardrock, punk, hardcore and all of their respective subgenres. The festivals draws a crowd from all over the wordl and is praised for its superb organisation, atmosphere and scenary. It has even created its own tradition on the final day called the 'concours de caddy' which is actually a demolition derby where shopping carts are used in stead of cars (only in metal right).
The 2016 edition is already sold out but it is still possible to buy day tickets for the individual festival days on their official website. If you can't make it this year hopefully you will be more lucky next year but don't let that keep you away from having an awesome time that weekend at Graspop Metal Meeting in Dessel Belgium. But in the men time, feel free to drool over their amazing festival poster: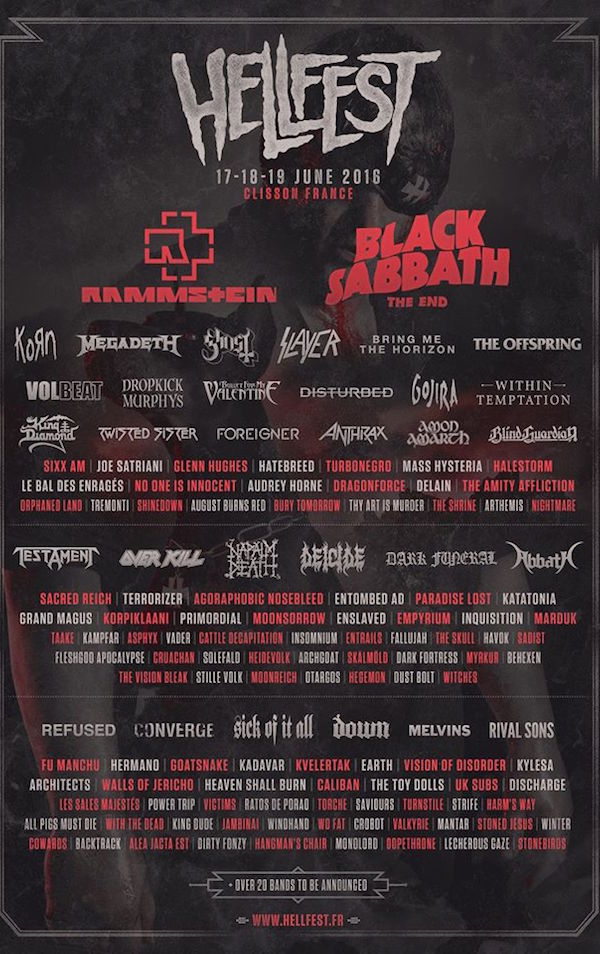 Fall Of Summer
Coming up: Festival Survival Guide.