Swiss metal band Gomorra just released their debut-album 'Divine Judgment' and with it, they immediately show us their blend of heavy, power, and thrash metal influences. The songs take different stylistic elements from all different inspirations and blend them together to get their own sound. Overall, the riffs are a medium-tempo with a real groovy feel to them. From the beginning, it's clear these guys know what they're doing. But, who is Gomorra? Let's find out!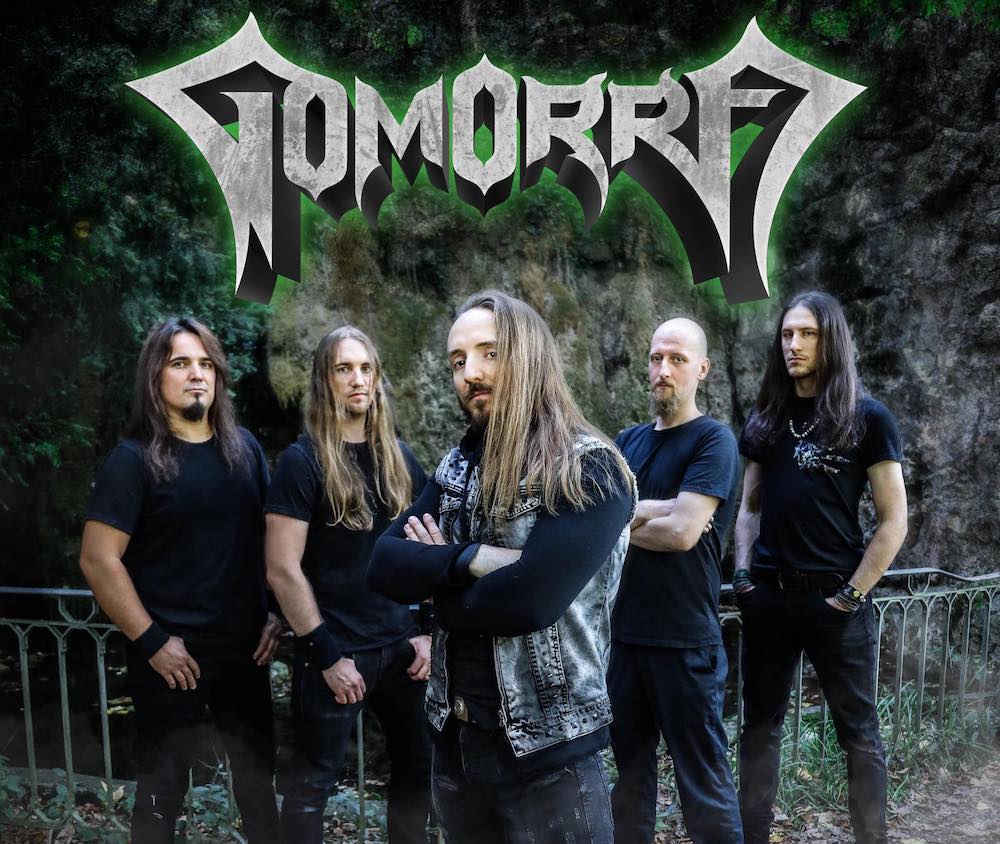 The band consists of some experienced musicians. Vocals are done by Jonas Ambühl (ex-Gonoreas). Guitars are provided by Damir Eskić, from the legendary German thrash-metal band Destruction, and Dominic Blum (ex-Comaniac). Bass is done by Nico Ardüser, also known from his work with Atlas and Axis. And finally drums are brought to us by ex-Gonoreas and Drunken Warlock drummer Stefan Hösli.
The album was produced by V.O. Pulver, and I must say he has done an excellent job creating some really good mixes. It's especially interesting to hear how some vocal harmonies are layered on top of each other. Which also show the great vocal control of Jonas Ambühl. A crisp-clean voice when needed, but also able to pack some punch with a bit of dirt in it. You can hear this on the track 'Hope For The Righteous' for instance.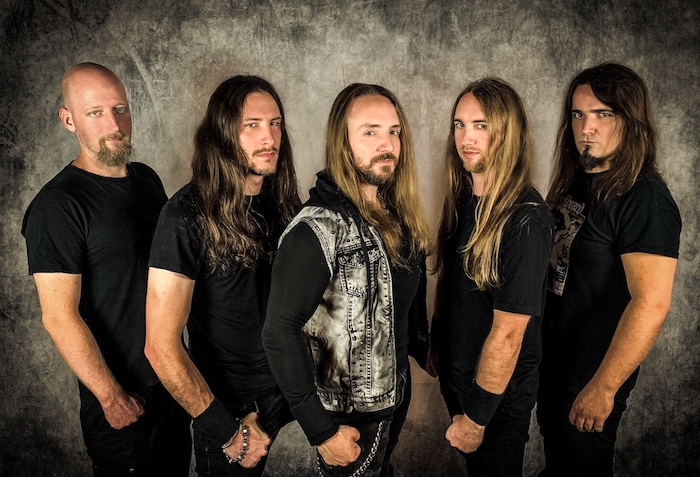 The style of the band, I would describe as something in between Iron Maiden meets Kreator. The riffs are really well-built melodically speaking, especially some of the slower bridge parts. But to create a little more tension or liven up the energy, it seamlessly transitions into fast aggressive palm-muting with tight bass and drums to tie it all together. The songs are arranged with much points of tension and release. First they establish a strong groove around, which the whole is further constructed. The drums keep a tight rhythm and switch between laid-back and aggressive to create a flow throughout the track. The rest of the band follows perfectly.
And of course, there's lots of time for both guitarists to show off their chops. Demonstrating awesome technique, great melodic feel and some real virtuosity, the songs just wouldn't be the same without them. The vocal performance really helps to add to the overall epicness of the music. Jonas Ambühl really goes to the full extent of his vocal range to drive it all home.
Lastly, something interesting to talk about would be the lyrical theme of the album and the title Divine Judgement, and how they are related to the name of the band. The name Gomorra comes from the Biblical cities Sodom and Gomorrah, which are destroyed because they are filled with wicked people. For those of you who do not know the story, just listen to the lyrics and they'll tell it to you in its entirety. All the different songs portray the different events in the story from start to finish. And in the end, the city of Gomorrah is no more. I thought it was a nice touch how this tied it all together.
It's always good when more captivating music is brought forth. And I am pretty confident, this was not the last we'll hear from these guys. I had a great time listening to this album and I'm sure you will too.
Release date : May 22, 2020
Label : Noble Demon
Tracklist :
Canaan
Gomorra
Flames Of Death
Hope For The Righteous
Out Of Control
Brother We're damned
The City Must Fall
Children Of The Land
Cleansing Fire
Angels Amongst Us
Never Look Back