Home
Posts tagged Calliophis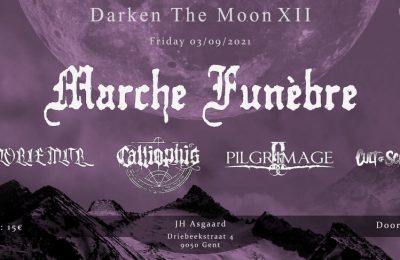 SamohtSep 09, 2021
We're back, baby! Our first proper show at Asgaard without restrictions brought a proper amount of doom with the festival Darken The Moon XII!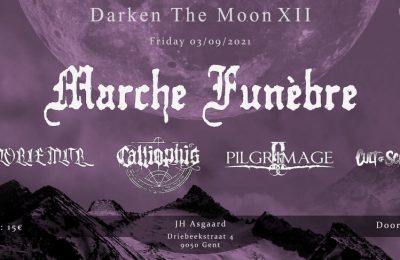 Frederik VermeirenSep 03, 2021
Marche Funèbre (BE) death doom metal Et Moriemur (CZ) – existential death doom Calliophis (DE) – death doom metal Pilgrimage (MT/NL) – death doom...