Like always when the end of a year crawls near, the top lists of albums of the year pop up everywhere. We combined the top lists from the members of our editorial team to get to our ultimate list of 2016 for you to check out. But since we're with a lot of different people, they all get the chance to share their complete personal list of heavy hitters.
[tabby title= "7-10"]
10. Spire – Entropy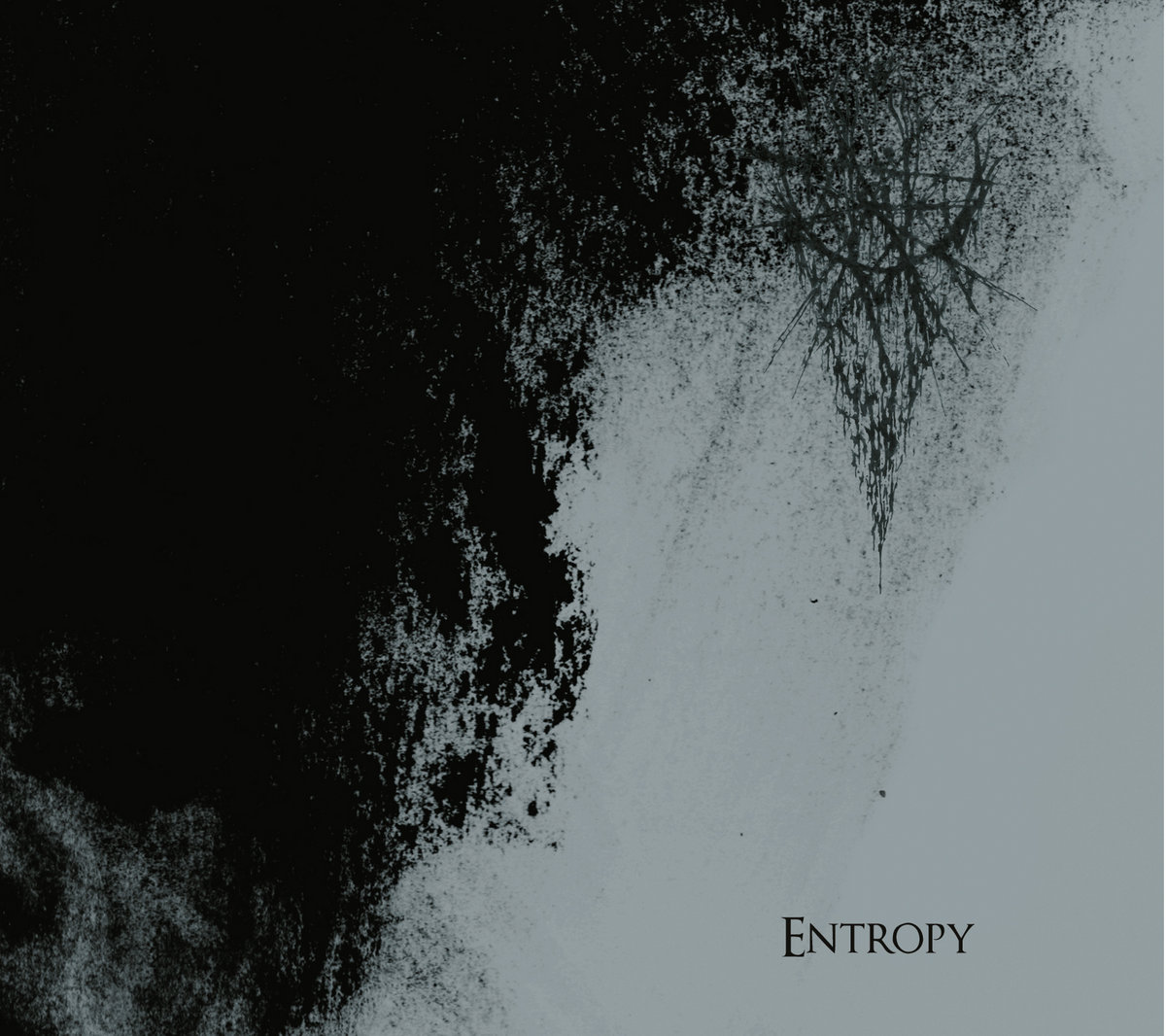 Brisbane, Australia's Spire seemingly came out of nowhere and spat out their debut full length, Entropy. Playing ambient-infused black metal with a density higher than that of the population of India, Spire grabs you by the throat and drags you on their 45 minute roller coaster. At times reminiscent of bands like the French Celeste (as is the case on the first track, Ends), the highly acclaimed Deathspell Omega, VI or Aosoth (go listen to the song Labyrinthine), Spire delves into a rich diversity of sounds and styles. Entropy is an album comprised of contradictions: from calm and atmospheric compositions the band sometimes loses all grip, smacking you around with fast and razor-sharp blastbeat sections. It's not an easy trip, but it's definitely worthwhile. Especially with the title track, which is also the closing track of the album, Spire makes sure to knock you out, only to wake up again in a dark, otherworldly dimension.

9. Sorcier Des Glaces – North
First of two Canadian releases in this list (since Quebec has an amazing black metal scene), Sorcier Des Glaces released their sixth full length album. Its title, North, and cover art are quite representative of what you'll hear: ice cold, yet melodic black metal with a slight touch of keyboards. There's a touch of second wave black metal worship present as well, but most of all Sorcier Des Glaces is freezing cold. Fuzzy distortion, eerie yet melodic tremolo picked riffs and clear, raspy vocals make sure you're in for almost an hour of qualitative Quebecois black metal. Especially the top notch drumming deserves to be mentioned, as Luc Gaulin's double bass is as on point as ever. Also, make sure to check out Sorcier Des Glaces's other release this year: a split with Ende called Le Puits Des Morts.
https://youtu.be/S3kRsxISz9c
8. Harakiri For The Sky – III: Trauma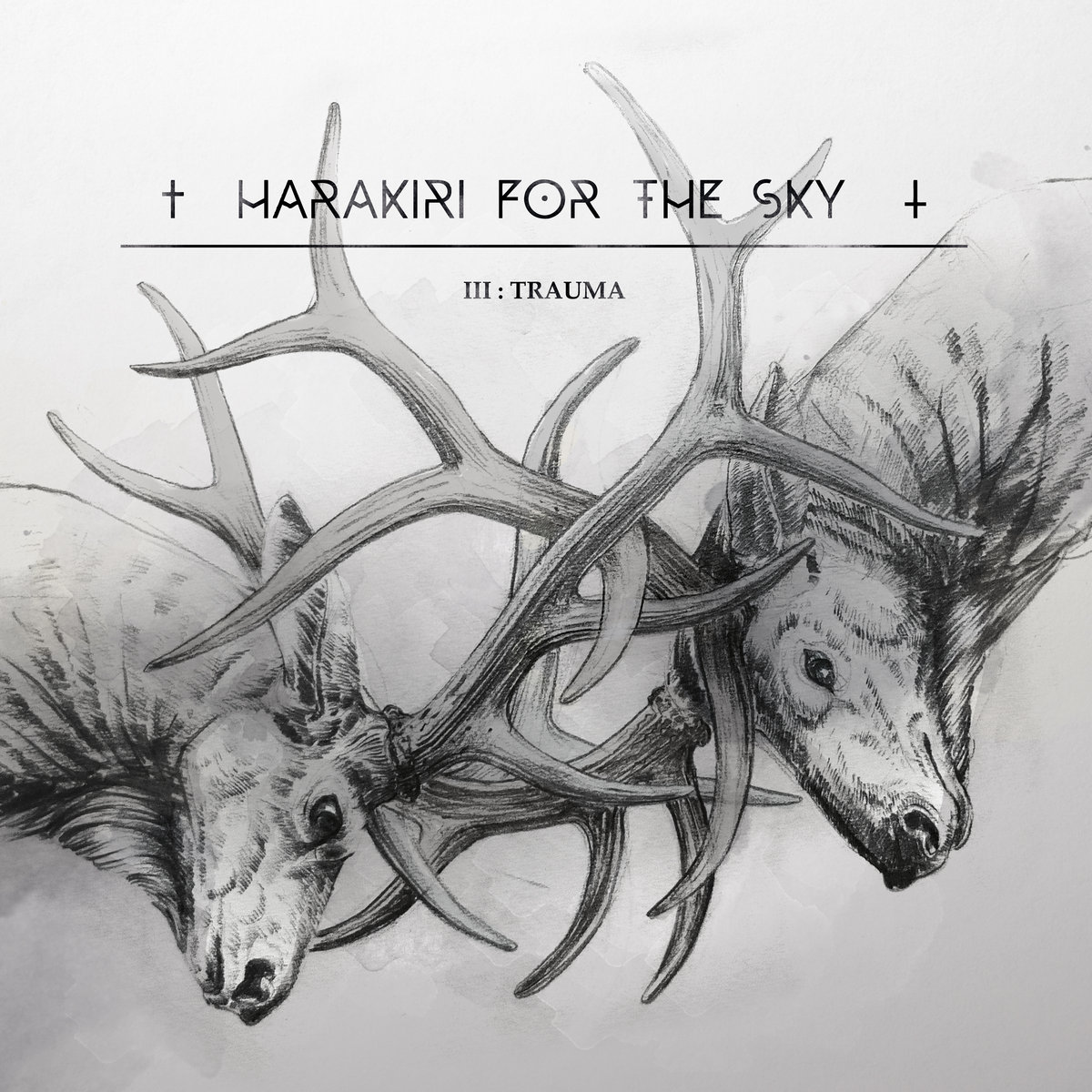 While I already liked their self-titled debut album and its follow-up, Aokigahara, Harakiri For The Sky outdid themselves with their third full length release, III: Trauma. They've improved their sound on almost every level, making sure this third album sounds as balanced as possible. From J.J.'s tormented screams to soft, acoustic piano parts, III: Trauma takes you on a highly intense emotional trip. Although the playtime is nothing less than 75 minutes, this album sucks up your attention. Harakiri For The Sky have definitely grown a lot since their previous releases and are building quite a good live reputation up to date as well (as you can read here – Dutch only I'm afraid). There's one thing though: the combination of black metal, post-rock and post-hardcore creates something unique, but it's easy not to succeed at it (as has been proven by Thränenkind's King Apathy). This makes sure Harakiri For The Sky can't really be classified and has a lot of 'love it or hate it' potential, but once you're into it… You're in for a hell of a trip.

7. Antaeus – Condemnation
Exactly 10 years after spewing out their latest full length album, Blood Libels, the infamous French duo Antaeus returns with another audial assault. This work of blasphemy is called Condemnation and it's exactly what to expect when referring to these maniacs: an intense and very fast-paced attack on your eardrums. Expect nothing less than a sonic assault of blast beats, a razor sharp guitar tone and the typical vocal sound of frontman MkM (albeit more high pitched than in his other projects, such as Aosoth). It's a pity we won't get to see this band live anymore, because the material presented on Condemnation would blow you away. This is a highly consistent and ferocious album, not intended for the faint-hearted. If you do like bands such as Katharsis and Funeral Mist however, this one should be an obligatory part of your collection.
https://youtu.be/BDu2zjVnrJI
[tabby title="4-6″]
6. Alcest – Kodama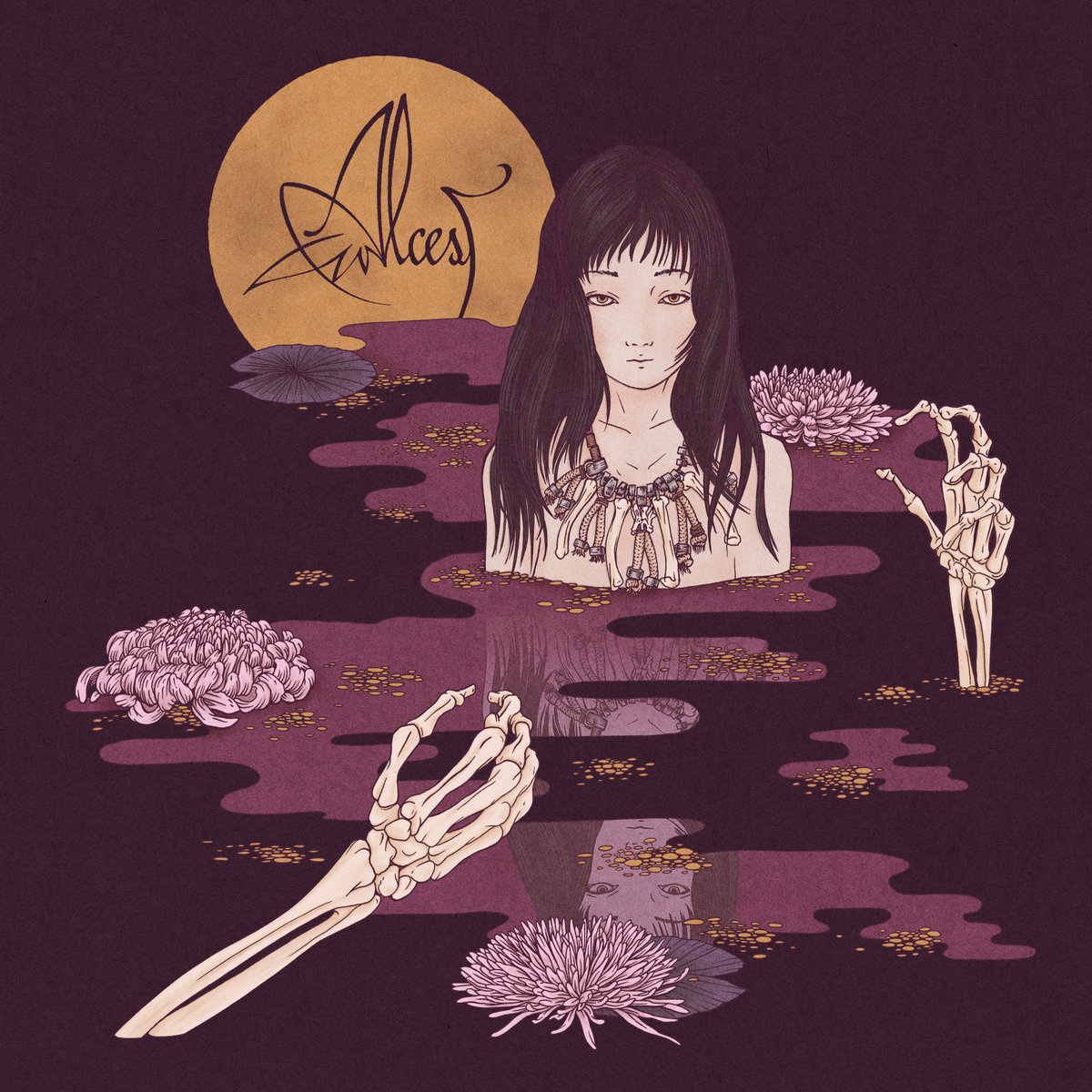 A new Alcest release usually means this: huge extended reviews, fan girls lining up and the internet exploding. This sure happened when previous album Shelter was released, a record that divided the Alcest fanbase enormously because of the pure shoegaze presented. Luckily for those who preferred their more black metal-infused albums, there's Kodama. Taking a look back to older 'classics' such as Écailles de Lune or Les Voyages de l'Âme, vocalist and composer Neige returns with his well-known shrieks. Alcest take you on a highly melodic, almost spiritual journey, contrasting intimate passages with some quite straight-forward black metal pieces. Also noteworthy is the fact that the drum sound might be the clearest they ever produced.

5. Ash Borer – The Irrepassable Gate
I wasn't really aware U.S. black metal formation Ash Borer were going to drop a new album until the first song, The Irrepassable Gate, was released. Since I loved 2012's Cold of Ages, this was a must hear for me, and I wasn't disappointed in the slightest. Ash Borer, known for their 'Cascadian black metal' mostly gained attention due to their long compositions (at least 11 minutes per song) where they build up a dense and evocative atmosphere. On The Irrepassable Gate however, they changed this formula. Instead of just focusing on the atmosphere and building up to a climax, they chose a more orthodox approach to the genre. This is a risky move since a lot of black metal nowadays is focused on the orthodox sound and (pseudo)-occult content. Despite this Ash Borer manages not to drown in between all the mediocre releases 2016 has known, and manages to still cultivate their own sound and identity. Expect some highly disturbing, yet very captivating soundscapes. The album's not even out for a month, but still spins on an almost daily basis here.

4. Forteresse – Thèmes Pour La Rébellion
As I said, there would be two Canadian bands included in this list. Well, Thèmes Pour La Rébellion, from the hands of Forteresse, was one of my most anticipated releases of this year. And hell, they didn't disappoint. By far. They stepped up their game big time and blew me away with their extremely melodic, yet raw and uncompromising black metal. Forteresse is often mentioned as the best band to describe the Québec black metal scene, and who am I to disagree. This album, from start to finish, just blew me away. One might argue the songs on this album start sounding a bit similar and they can be replaced by one another. To some extent I can agree with this statement, but the sheer aggression, combined with some of the most haunting melodies I've heard in a while, make sure that once I start this trip, I won't turn it off until the last notes have faded. These tremolo picked riffs have a highly addictive value, and can be very chaotic and overwhelming. I'd say the title Thèmes Pour La Rébellion has been chosen wisely!
[tabby title="2-3″]
3. Clouds – Departe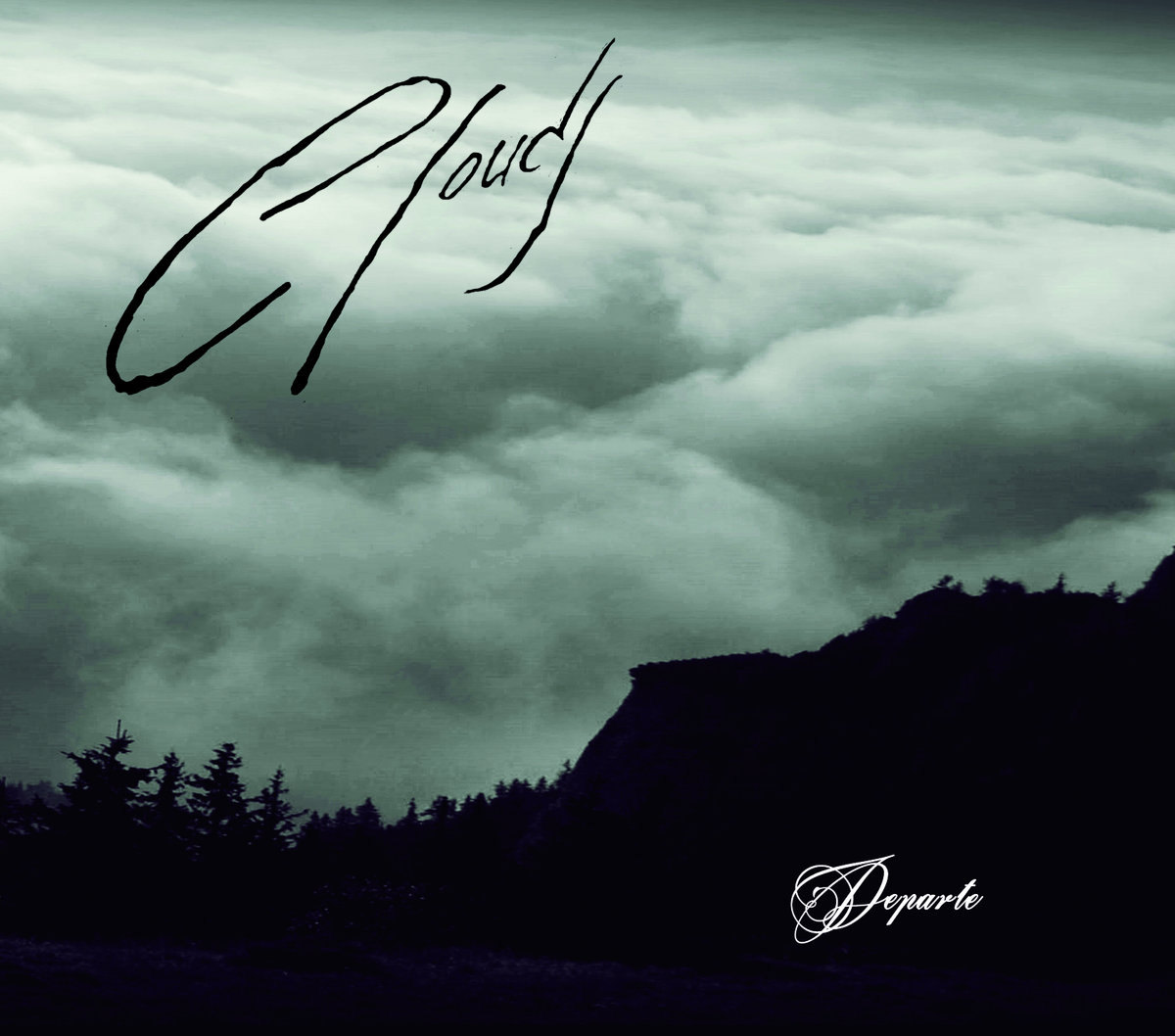 By including this album, I'm losing all credibility of creating a Trve Kvlt list, but Clouds' Departe is just too good to ignore. It's the only album without even the slightest hints to black metal in this list. Instead you're presented with over an hour of death doom / funeral doom in the likes of Shape of Despair. And that comparison isn't even far-fetched, since Clouds is some sort of a "super group" in the death doom scene. Consisting of members of aforementioned Shape of Despair, Eye of Solitude, Barren Earth, Officium Triste and a guest appearance of My Dying Bride's violin player, these guys aren't new to the genre. What you'll hear is some very melancholic doom metal where especially the contrast between deep, gurgling grunts and fragile clean vocals drown you into an emotional void. Gloomy guitar sections complete the atmosphere of sorrow and despair. This is, to me, one of the best doom albums to see daylight in a few years. It rarely occurs a doom band completely gets me into its grip, but then again, Clouds aren't your ordinary piece of doom. I'd strongly recommend lighting some candles and allowing yourself to drift away. You won't regret it. This album is a reminder of how much beauty there is to be found in absolute sadness, if only one dares to delve deep enough…

2. Fyrnask – Fórn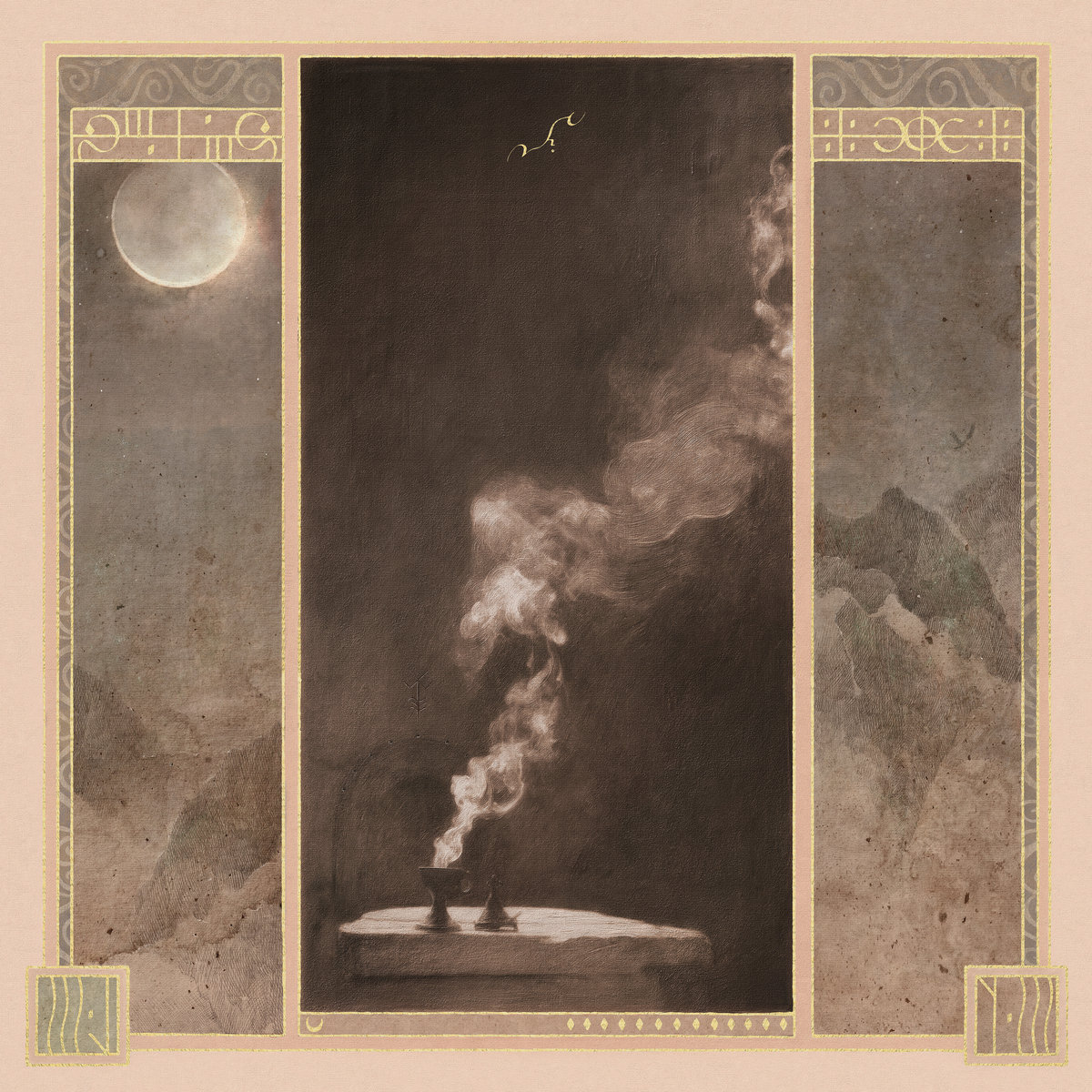 When this album came out, someone sent me the link and said 'Look no further, this is as good as it gets this year'. And indeed, I was simply blown away by this one. Fyrnask manages to blend a whole lot of different influences and styles, while still being consistent. Such a tremendous amount of different influences often tends to lose its value, becoming a potpourri of different styles, pointlessly dwelling around. None of that is the case on Fórn, the third full length album and magnum opus from the German one man project Fyrnask. From ritualistic ambient passages to straightforward black metal, Fyrnask provides you not with an album, but with an experience. The diversity displayed on this album is enormous, not only instrumentally but also vocal-wise. Mastermind Fyrnd possesses a wide range of vocal styles, from 90's-like shrieks to ritualistic chants and sometimes almost whispers or spoken word. Nevertheless, this album, or band for that matter, isn't easy to get into and the sheer amount of different influences can be overwhelming at times. But if you're an adept of the more profound black metal workings, I'd advise you to give this a shot. It's not an easy listen, but definitely worth it in the end. Fyrnask manages to create an equilibrium between sounding evil and nature worship, between brutality and intimacy. To say that this is written by one man is astounding.
https://youtu.be/uiiFQdXUheg
[tabby title="1″]
1. Urfaust – Empty Space Meditations
Urfaust is a band that speaks to the imagination. The Dutch 'clochards' VRDRBR and IX have already put their stamp on the ambient/atmospheric black metal genre for quite some time, with countless split albums (seriously, is there a band they haven't worked with? The only one having more split releases would be Belgian grinders of Agathocles I suppose.) and before this one, 3 full length albums. Der Freiwillige Bettler dates back from 2010. Overall, this band has gotten a huge following and appreciation within the black metal scene for their unconventional style, blending together depressive and atmospheric black metal with huge ambient influences. Urfaust is truly a unique band, difficult to compare with anything else.
2016 marked the release of their fourth full length album, entitled Empty Space Meditation. Many of us had been waiting for six years to hear this, and in my opinion, it was well worth it. Urfaust never sounded this 'black metal' before, and the overall atmosphere is as depressive as it gets. After a drawn-out synthesizer intro, Urfaust shows us their true potential. Meditatum II is without a doubt the most captivating song I've heard this year. Blast beats (yes, they use blastbeats!) with excruciating vocals on top, the two Dutchies reach an unparalleled level of misanthropy.
Urfaust keep dwelling around in their misanthropy, allowing gloomy synths to take over at times, while never abandoning this remarkable atmosphere. I've found myself spinning this album almost daily for over a month, so it's clear they're standing on top of this list, neck and shoulders. This is more of a 'Gesamtkunstwerk', a total experience of art, instead of just another music album. This is the case especially if you include the fantastic artwork (made by Thorny Thoughts Artwork), which really comprehends the overall atmosphere and feeling this album provides.
[tabby title="Honorable mentions"]
I've set up this tab specifically, because obviously, there were a lot more interesting albums to come out in 2016. I could easily make up a top 15, top 20 or even to 30 list, and still miss out on some great works of dark art. This list is by no means comprehensive, as these are albums which just pop into my mind. So here are, in alphabetical order, some albums I would recommend if you're fond of black metal or just in general dark, haunting music. Just to get you started, since I'm sure I'm forgetting A LOT:
Alkerdeel – Lede
Arizmenda – Beneath This Reality Of Flesh
Black Cilice – Nocturnal Mysticism
Bölzer – Hero
Coldworld – Autumn
Convulsing – Errata
Cultes Des Ghoules – Coven, or Evil Ways Instead of Love
Cult of Luna & Julie Christmas – Mariner
Death Fetishist – Clandestine Sacrament
Deathspell Omega – The Synarchy of Molten Bones
Departe – Failure, Subside
Downfall of Gaia – Atrophy
Earth And Pillars – Pillars I
Eldamar – The Force of the Ancient Land
Fluisteraars – Gelderland
Imperium Dekadenz – Dis Manibvs
Mare Cognitum – Luminiferous Aether
Naðra – Allir Vegir Til Glötunar
Nahtrunar – Existenz
Oathbreaker – Rheia
Oranssi Pazuzu – Värähtelijä
Panzerfaust – The Lucifer Principle
Phanpage – Drengskapr
Saor – Guardians
Skáphe – Skáphe²
Sylvaine – Wistful
Tardigrada – Emotionale Ödnis
Teitanblood – Accursed Skin
Uada – Devoid Of Light
Waldgeflüster – Ruinen
Zeal & Ardor – Devil Is Fine
Zhrine – Unortheta
 [tabbyending]