Home
Posts tagged Pilgrimage
SamohtDec 15, 2021
With prilgrims coming from both Malta and the Netherlands , Pilgrimage brings us seven tales of doom on their magnificent debut 'Sigil of the Pilgrim Sun', out on Sleazy...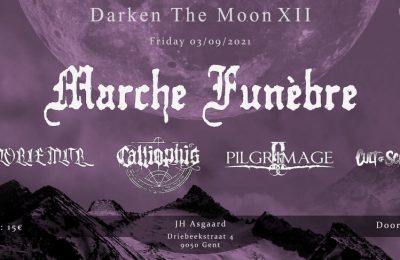 SamohtSep 09, 2021
We're back, baby! Our first proper show at Asgaard without restrictions brought a proper amount of doom with the festival Darken The Moon XII!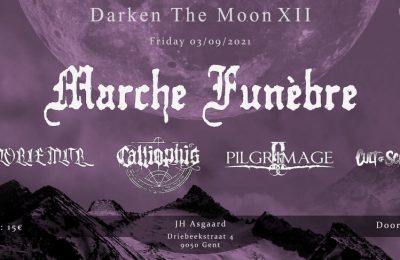 Frederik VermeirenSep 03, 2021
Marche Funèbre (BE) death doom metal Et Moriemur (CZ) – existential death doom Calliophis (DE) – death doom metal Pilgrimage (MT/NL) – death doom...