Inge DaemsApr 16, 2020
Pictures of a brutal evening from a top death metal band from Belgium. This show make you want to listen to the new cd by Fractured Insanity.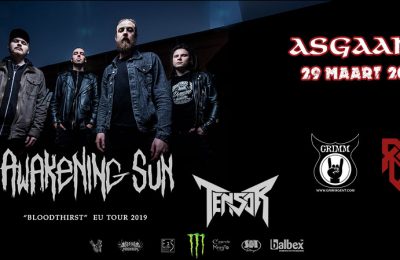 Frederik VermeirenMar 29, 2019
AWAKENING SUN, Modern Death Metal from Lithuania and Holland is ready to destroy Asgaard! The support band will be Technical Progressive Metal band Tensor.