Even in these dire times when gigs and festivals are but a distant blip on the horizon, nautical funeral doomsters, Ahab have not left us hanging dry entirely. A couple of weeks back we got the chance to witness a livestream in one of their favourite local venues where they played a 'best of' set.

And now we are treated to a live rendition of their classic debut album, 'The Call of the Wretched Sea', the place where it all really started for them fourteen years ago. Like their band name itself, the whole album was based on Herman Melville's classic novel, 'Moby Dick', which is actually a great read for lock-down times. It is one of those books where you can ponder endlessly over every page.
The concert was recorded at the Death Row Fest in Germany in 2017 and constitutes their very first live album. Live records are not very common for funeral doom, so this one is a bit of a curiosity for the whole genre. Most of the album is performed with the notable exception of the instrumental 'Of the Monstrous Picture of Whales (Interludium)' and the lengthy preaching of 'The Sermon', which have been left out. This is more than made up for by the inclusion of two of my all-time favorite Ahab tracks: 'Old Thunder' and the massive whale that is 'The Hunt', two compositions that usually make it to their regular live sets too.
Anyone who has been to any of those shows, knows what a mastodon the band is on stage. This is captured rather well on tape here. There are hardly any clapping hands, shouts or other distracting intrusions from the public and no small talk from the band members themselves, just the pulverizing pressure from the deep end of the ocean. I still find it incredible how these guys with a pedigree in the sweetest ear candy of Gothic metal with Midnattsol could come up with such a crushingly heavy record from out of nowhere back in the day. This celebration of their 15th year of existence once again stands testament to that.
The sound quality is surprisingly good for a straight from the console mix that was originally just conceived as a small, official live bootleg on tape. It might not be on the grand level of production that some mayor league players have invested in, but the genre doesn't really need that either. Any sailor worth its salt should be okay with a little grime right?
Napalm Records will see to the vinyl and CD version, but the very limited, already sold out, tape edition from Low Fidelity Assaults is a real eye catcher for the discriminating collector, appropriately packaged in a fishnet and sealed with a cool pin.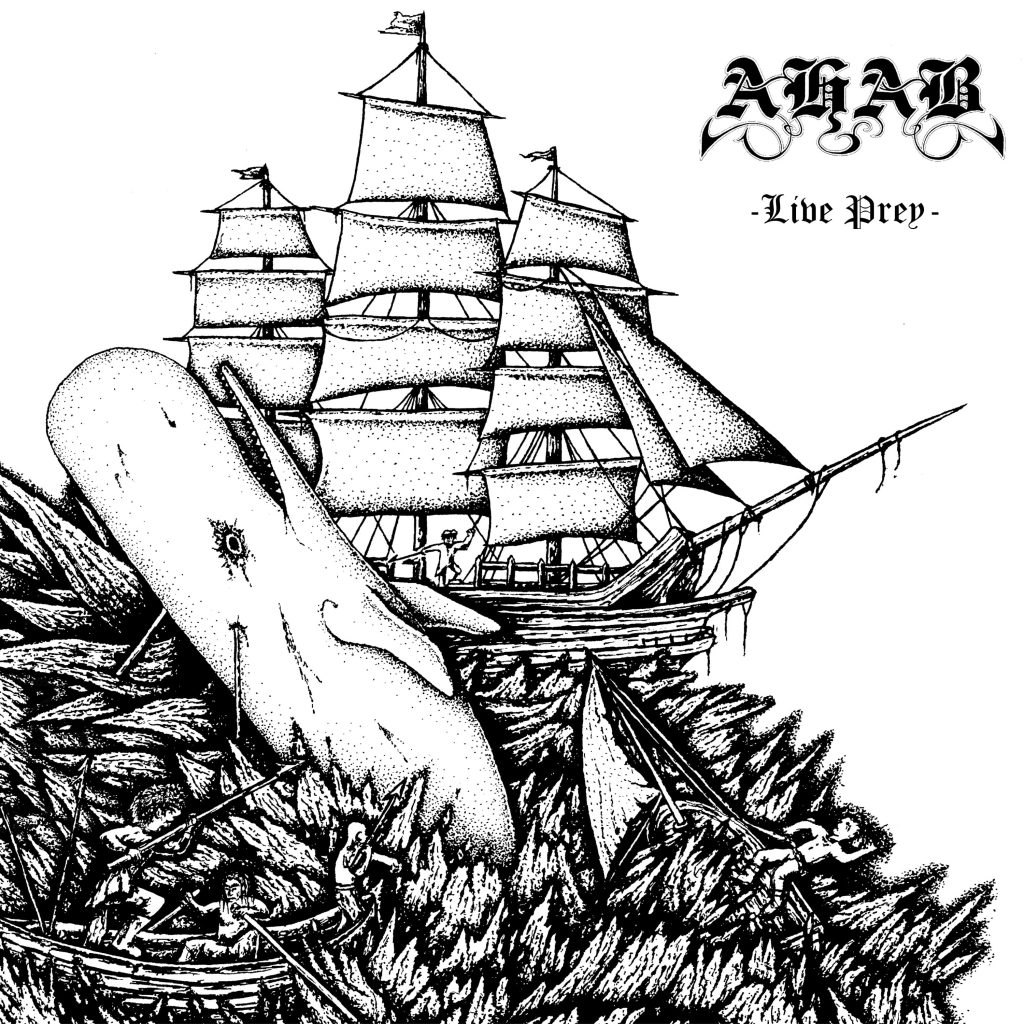 Release date: June 29 2020
Label: Napalm Records
Tracklist:
Below the Sun
The Pacific
Old Thunder
Ahab's Oath
The Hunt