Earlier this year news had dropped that Oathbreaker would join forces with Jack Shirley (Deafheaven, Loma Prieta), to work on their new album. They had already proven to be more than capable of delivering amazing music. I was immediately excited and curious for their newest release, Rheia.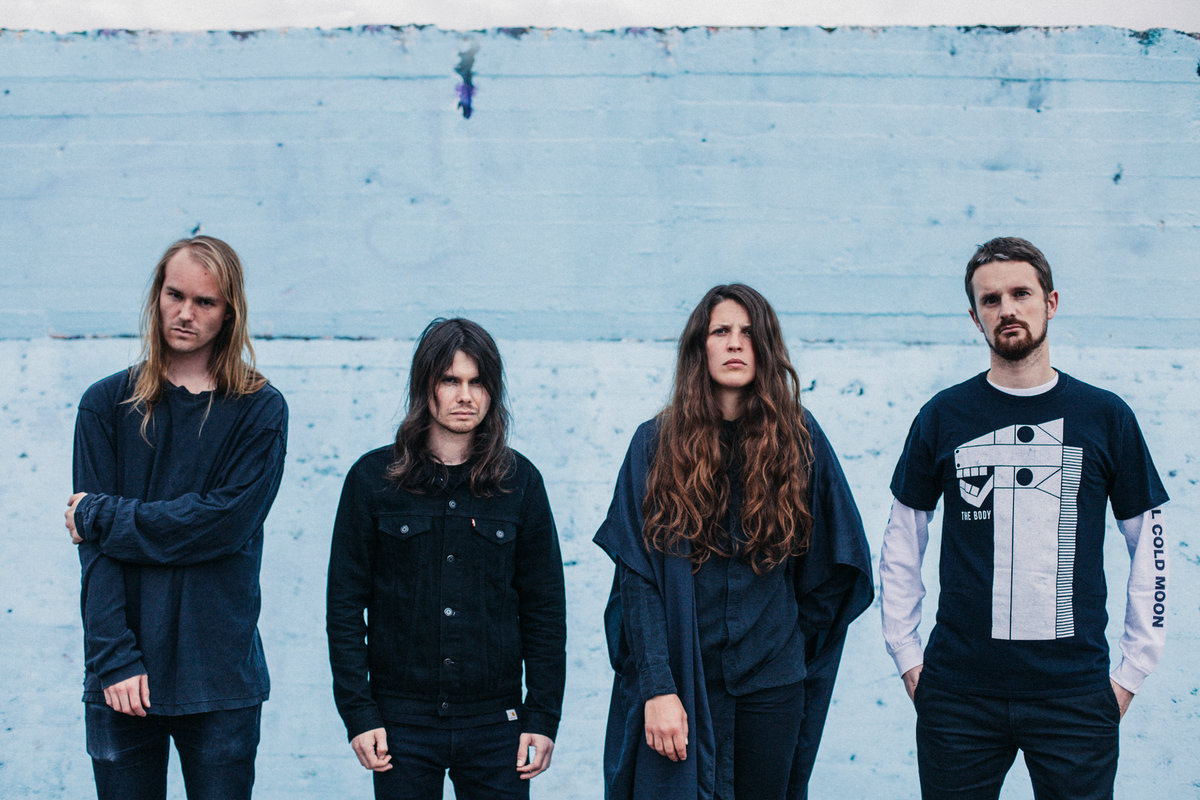 Finally it is here and we can all enjoy the delight that is the newest Oathbreaker album. With Needles in Your Skin they immediately set the tone for the rest of the album. Don't let Caro's sweet, clean vocals mislead you. The track soon takes off to a whole different height with a fast paced riff and the screams we're used to. Yet they do sound quite different compared to their previous work. First and foremost Jack Shirley definitely put his time and effort into this album. The result is a high production quality with clear and crisp sounds on all the instruments. The general pacing of the songs is also a tad higher when compared to Eros|Anteros and Maelstrøm. It's difficult to define the album with a single genre. They took their inspiration from wherever they wanted and melted it together into the gem that is Rheia.
Rheia starts off with 10:56. Caro's clean vocals accompanied by a soft tune create a haunting and emotional interlude to the rest of the album. This perfectly blends into the second track on the album, Second Son of R. There's no further introduction needed, Oathbreaker is back and how! The six minute track goes fast, as if they put their excitement to release the album in a single song. With bursts of screams and aggressive riffs they start off only to abruptly end into a slower paced break. The song builds up fast afterwards and mid song diffuses into a fingerpicking delight and clean vocals. Only to end with screams that make you think of a tormented soul in great pain.
Immortals was the last song they released prior to the official release of the album. If there's any song that captures the entire album into one song than I'm sure it's this one. The beginning of the song changes quickly between clean vocals with electronic effects and loud, raw screams. With guitars, bass and drums perfectly transitioning between the both. Nine minutes of song length gives them the time and space to change it up however and they surely do so. Halfway the song the fast aggressive music makes place for a single, beating drum and a soft guitar sound. The guitars drop in again and accompanied by a piano sound on the background, they deliver a very emotional ending to a fantastic song.
I'd probably end up writing a book if I'd cover every single song on the album. With Rheia, Oathbreaker has released yet another fantastic album to their collection. And while it sounds different in many aspects, when compared to previous work, they unmistakably sound like Oathbreaker. At times you can find yourself listening to fast black riffs, only to slow it down heavily in the very same song. They haven't shied away from experimenting and changing it up throughout the album.
With Stay Here / Accroche-Moi, Oathbreaker brings back their acoustic sound. Definitely one for those who absolutely loved the song Mælstrøm from their first album. And when I'm Sorry, This Is started playing I thought for a moment that I was listening to a Treha Sektori album. A dark drone sound intertwined with creeping whispers. Together with Where I Live and Where I Leave they form a beautiful triptych that rolls into the closing number Begeerte.
Not one song sounds the same and I have found myself listening to it more than I expected. For me personally this is their best work as of yet. Well worth the wait.
Release Date: September 30th, 2016
Label: Deathwish Inc.
Tracklist:
1. 10:56
2. Second Son of R.
3. Being Able to Feel Nothing
4. Stay Here / Accroche-Moi
5. Needles in Your Skin
6. Immortals
7. I'm Sorry, This Is
8. Where I Live
9. Where I Leave
10. Begeerte
Oathbreaker starts their European tour on 6 November, 2016 in Ghent, Belgium at the Vooruit hosted by Democrazy.