Wardruna is one of the few bands that most metalheads can agree on. Even though the Norwegian ensemble plays ambient/neo-folk on traditional Nordic instruments and often sing in Old Norse, Proto-Norse or even poetic metres, they managed to create an otherworldly atmosphere that has been capturing the interest of a large and diverse audience. This proved to be true through their contribution to the Vikings TV-series, that rewarded the Norwegians with many new fans. Now Wardruna is back with their new opus, Runaljod-Ragnarok. It is the third and final chapter in the band's Runaljod (sound of the runes) trilogy. The concept of the trilogy is a musical rendition of the 24 runes of the Elder Futhark alphabet. Despite the departure of former vocalist and ex-Gorgoroth frontman Gaahl, Wardruna meets expectations. Once more, the band delivers an outstanding musical experience.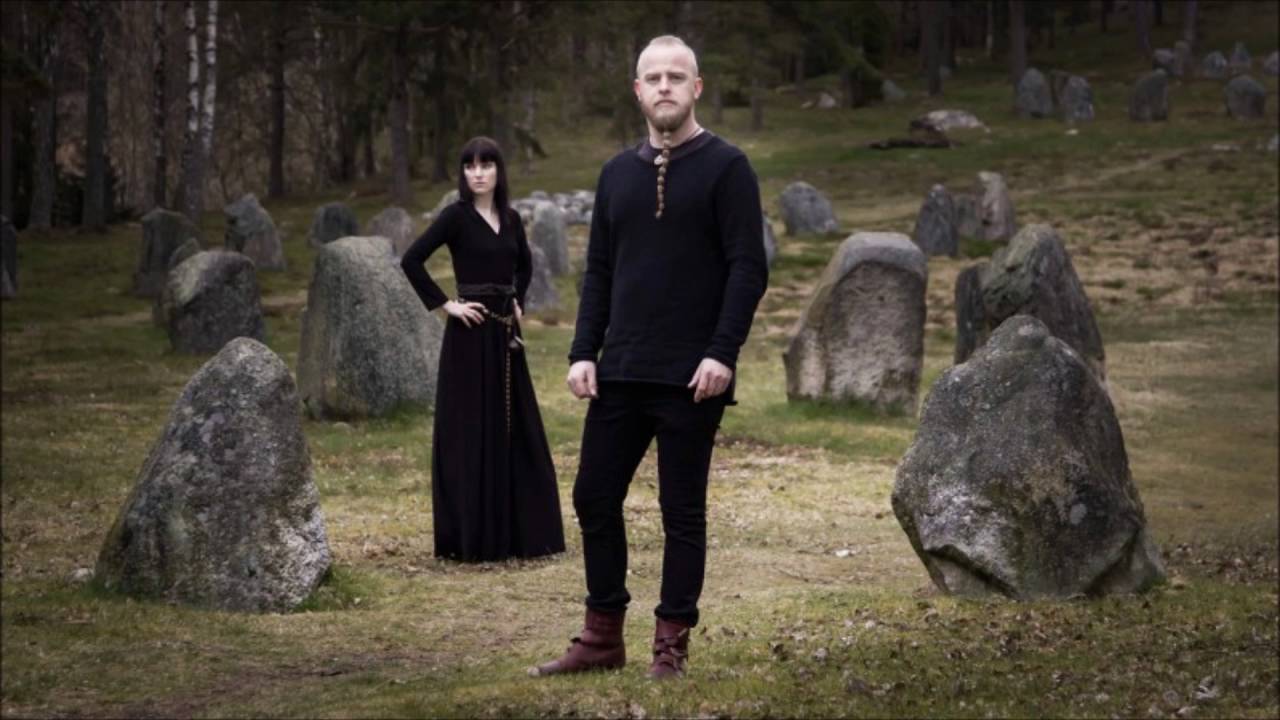 Ragnarok opens with Tyr. The first sounds you get to hear are the cries of what are according to me sea mammals. Just as on the former album, Gap Var Ginnunga, these sound effects immediately take you from your office/living room/anywhere you are to more rural areas. They get accompanied by pounding sounds and something that sounds like a horn. Vocalist Einar Selvik and other deep, haunting male vocals let you enter a spiritual, pagan realm. The third song, Isa, is certainly noteworthy. The number includes ice percussion. Yes, you read that correctly. Wardruna used several thousands of years old ice and turned it into music. They are surely experimenting, but Einar Selvik seems to have a nose for what will work out. It is also the first track on which we get to hear vocalist Lindy-Fay Hella. She also appears on one of my favourite songs of the album, MannaR-Liv. Together with Einar Selvik she vocally embodies the essence of human life amidst the forces of nature. I must admit that it evokes quite a humble feeling.
Every self-respecting Wardruna fan has already made acquaintance with song number six, Raido. It was released as a single and video. If you haven't checked it out, do it now. The video is one fine piece of visual art. The song itself is unique too. It is remarkable how sober and calm it starts. The harp-like sounds softly lead you through the song while other instruments are added and create a harmonic yet wild composition. Odal is another song that was released before the official release of the album. Guest vocals on this one are brought to you by a children's choir. Two of these children are Einar Selvik's own. The adding of the children's voices definitely makes Odal an optimistic and hopeful song. You can also hear them in the next track, Wunjo. The title song Ragnarok marks the end of the album and the Runaljod trilogy. It includes all the trademark Wardruna elements and makes a perfect closure.
It takes some time to get 'into' the Ragnarok album, but it pays off to have patience. Wardruna is one of these bands that gives something more than just music to its listeners. I believe that, also with Ragnarok, they enrich people in a way. Be it with wisdom, tranquility, or a good dose of escapism. If I have to come forth with one piece of negative criticism on this album, it would be that I would like to hear some more of Lindy-Fay Hella. Her authentic, clear voice holds great potential to make Wardruna even more magical. That might be something for the future. Einar Selvik holds great plans and I cannot wait to hear what those will be. If the music and lyrics are as strong as in Ragnarok, I would like to order their new material already now. I trust it will be the case. Einar Selvik has proven again that he is able to execute a well-thought musical concept. Ragnarok takes you back, further, or anywhere you would like to be. 92/100
Release date: October 21st, 2016
Label: By Norse
Tracklist:
1. Tyr
2. UruR
3. Isa
4. MannaR – Drivande
5. MannaR – Liv
6. Raido
7. Pertho
8. Odal
9. Wunjo
10. Ragnarok