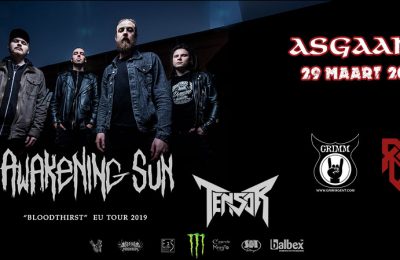 Frederik VermeirenMar 29, 2019
AWAKENING SUN, Modern Death Metal from Lithuania and Holland is ready to destroy Asgaard! The support band will be Technical Progressive Metal band Tensor.
VaimMar 28, 2019
Get ready to groove, shout and bang your head with the latest release by Awakening Sun! Oh, and don't forget about a couple of good circle pits!