Home
Posts tagged Holland

WimApr 04, 2019
The Northern Ghosts Tour with Idle Hand, Uada, Tribulation and nothing less than Gaahls Wyrd took me to Utrecht's De Heiling for a Sunday night of top quality black...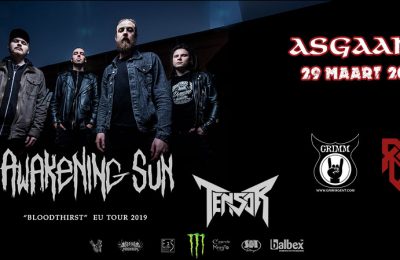 Frederik VermeirenMar 29, 2019
AWAKENING SUN, Modern Death Metal from Lithuania and Holland is ready to destroy Asgaard! The support band will be Technical Progressive Metal band Tensor.

Elias Van WaeyenbergeApr 20, 2018
Jera On Air has released the final names on this year's line-up.