Home
Posts tagged spellgoth
VaimJan 23, 2018
Winter and Christmas, a perfect moment to get the cold out of our bones through the biggest industrial metal party of the year! Metal Orgy X-Mas, here we come!

AhothDec 13, 2017
The Saatanan Riehuvat Liekit tour struck Roeselare, giving us one of the best black metal shows I've seen in a while...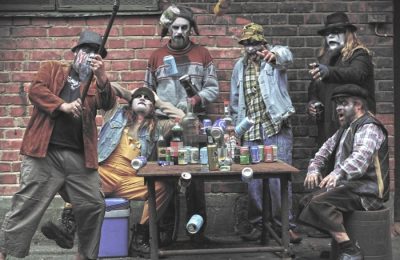 VaimSep 12, 2016
We talked with Spellgoth and Bobby Undertaker from the wacko industrial/disko metal band Turmion Kätilöt!