I discovered Blue Eyed Sons last year at a show from my good friends of Shiraz Lane. Being quite impressed by the seventies inspired hard rock swagger of the band I decided to keep an eye on these guys. Their EP Animals felt like a throwback to that golden age of psychedelic/hard rock with influences by those great bands like Led Zeppelin and The Doors were never far away (for my review go here). And now they're back for yet another serving of their music with the Cold Blooded Men EP… 4 more tracks to blast through your speakers and get a good rocking on!
First track Liar doesn't hold back any punches with a catchy, bluesy opening riff that reminds me a lot of Lenny Kravitz' Are You Gonna Go My Way. The combination of the guitars, driving drums and almost feverish feeling vocals suck you right into this release. Shots get fired seemingly relentlessly with rhythm changes, little tidbits that remind you of other great rock bands like for instance almost halfway the song there is a rhythmic section that could've just as well come from The White Stripes (think Another Button to Button) and just an overall showcase of what this band is capable of. The link with Led Zeppelin is again not far away, seemingly having influences of several of their tracks all throughout the song, but somehow it seems to me that Blue Eyed Sons are starting to find their own voice more and more.
Title track Cold Blooded Men continues to confirm that last statement with a more doomy and gloomy sound that several times makes place for a more soaring sound. An overall very interesting song that keeps you invested despite often sounding very similar, until you get about 4 minutes in where vocalist Joel opens up his mouth properly for the first time with a satisfying long "Robert Plant" scream that ends up in him saying "Run" a couple of times and a blistering guitar solo. That same guitar solo ends in one of the most memorable moments on the release with a few quite arcade game sounding notes and Joel saying "Run" again in a rather creepy way to explode again into a massive rocking! Fucking brilliant!
Lion's Mouth takes a whole different approach with focal point on Joel's vocals and the music taking a small step back by getting into more of a background supporting role. A track that for other bands would be used as a short intermezzo song to "break" the album a bit, but that Blue Eyed Sons somehow manages to maintain successfully for almost 8 minutes without really getting boring. It's a very groovy, almost jazzy feeling song where Joel really gets to showcase the diversity of his vocals going from his regular voice timbre to high pitched crooning to his soaring screams.
And just when I thought they couldn't really surprise me anymore, Lonely Wolf kicks in. It's still music that's very much rooted into that seventies rock culture, but infused with a certain heavyness that makes me think of Tool of all bands… As if the more experimental side of The Doors and the soaring vocals from Led Zeppelin got together with Tool to create this absolute masterpiece. Fans of vintage rock will like this song, but just as well people who are into more experimental/psychedelic sounding metal/hard rock or even stoner rock people will find a strong liking to this track. What a way to end this release!
In my review of their Animals EP I said that Blue Eyed Sons will definitely make a name for themselves all across the world if they continue to deliver like this. And they did deliver again. They actually went beyond my initial expectations, more and more finding their own voice and signature sound. The potential and artistic integrity they show on Cold Blooded Men begs for more recognition throughout the world. People need to pick this up and make everyone in their surroundings listen. Mark my words: they are going to become big with the proper love and care by the right people!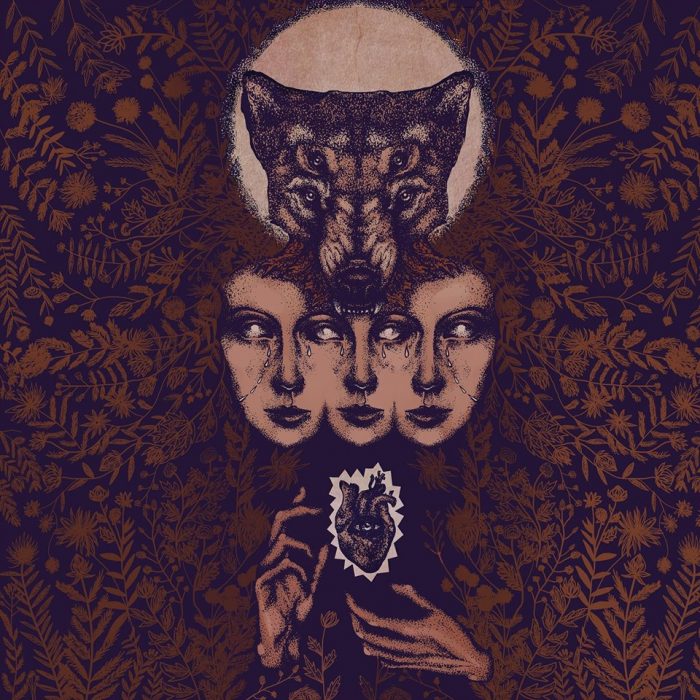 Release date: September 20th, 2018
Label: independent
Tracklist:
1. Liar
2. Cold Blooded Men
3. Lions Mouth
4. Lonely Wolf