Home
Posts tagged dr. living dead!
VaimJan 12, 2019
A bunch of new names are added to the list for Brutal Assault 2019!

Cédric DezitterAug 18, 2018
Summer vacation officially began and Antwerp started it with a bang! On the first weekend of July Bouckenborgh Parc hosted the 6th edition of Antwerp Metal Fest. That's...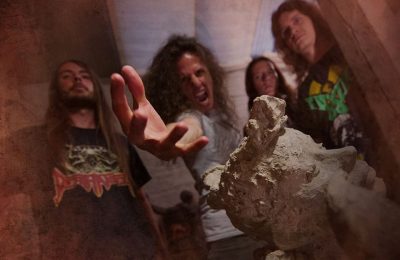 VaimDec 16, 2017
There's a thrashing coming your way! Beware!