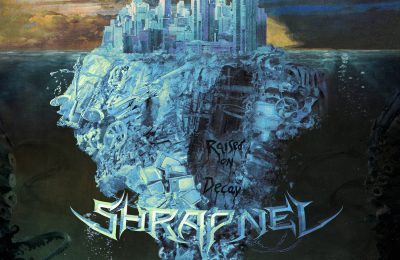 Mike DevlamynckSep 29, 2017
After a silence of three years, British thrashband Shrapnel is back with a vengeance. With their second album "Raised On Decay", prepare for a thrash attack that won't...
Céline LehoucqJun 02, 2017
Line-up Alcatraz Hard Rock and Metal festival almost complete: Ghost, Venom, Sweet Savage and Dyscordia added to the already impressive bill! There's also some news...
GRIMM Editorial Team and JeroenApr 28, 2016
Including Mayhem who will be playing 'De Mysteriis Dom Sathanas in its entirety!