Home
Posts tagged karan katiyar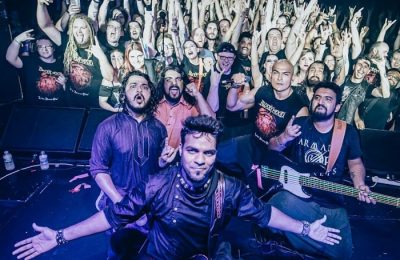 VaimJul 24, 2020
Indian metal band Bloodywood grew from an internet sensation into a live band that moved people all over Europe. Go with them on their journey through the docu!
VaimMar 29, 2020
Bloodywood shows their good heart and supports a local animal shelter, besides releasing a canine themed video! Check it out!
VaimJan 16, 2019
New Delhi internet sensation and metal outfit Bloodywood unleashes a new track and video!