Home
Posts tagged cruachan
VaimJan 08, 2020
Folk metal pioneers and legends Cruachan recently joined Despotz Records to release their upcoming new album in 2020!

SamSep 05, 2018
Our report of a magical journey to a weird and warm land, an unspeakable language, but most of all: an awesome festival!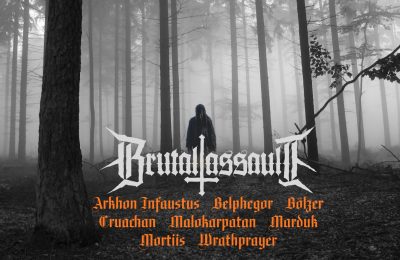 VaimFeb 02, 2018
The darkest of the dark will of course also appear at the 2018 edition of Brutal Assault!