Home
Posts tagged julien truchan

WimAug 18, 2020
Benighted aren't only one of the best bands around, they're also real sweethearts. Check out the new track they released to raise some money for a struggling venue....

WimApr 09, 2020
Get ready for tomorrow's release of Benighted's new album: 'Obscene Repressed'. Stream the album in full right here.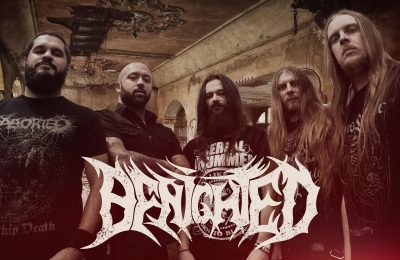 VaimJan 19, 2018
Brutal death metal outfit Benighted releases second single "Leatherface" with a damn creepy and disturbing video in which a SuicideGirl plays the lead...