THY CATAFALQUE are now unveiling a brand new music video for the track 'Napút', taken from their latest album 'Naiv'. The video is now available via the Season of Mist YouTube channel HERE.
Mastermind Tamás Kátai comments on the stream:
"This is a video we shot in my home town, Makó. Many of these locations are the places I grew up in and although nothing fancy is going on, it was nice to get back to where the songs came from. With this one, we close the lid on 'Naiv' and focus on the next album."
The track was taken from the band's latest release 'Naiv'. The artwork, which has been created by Irene Saíz Guerrero, can be viewed together with the album details below.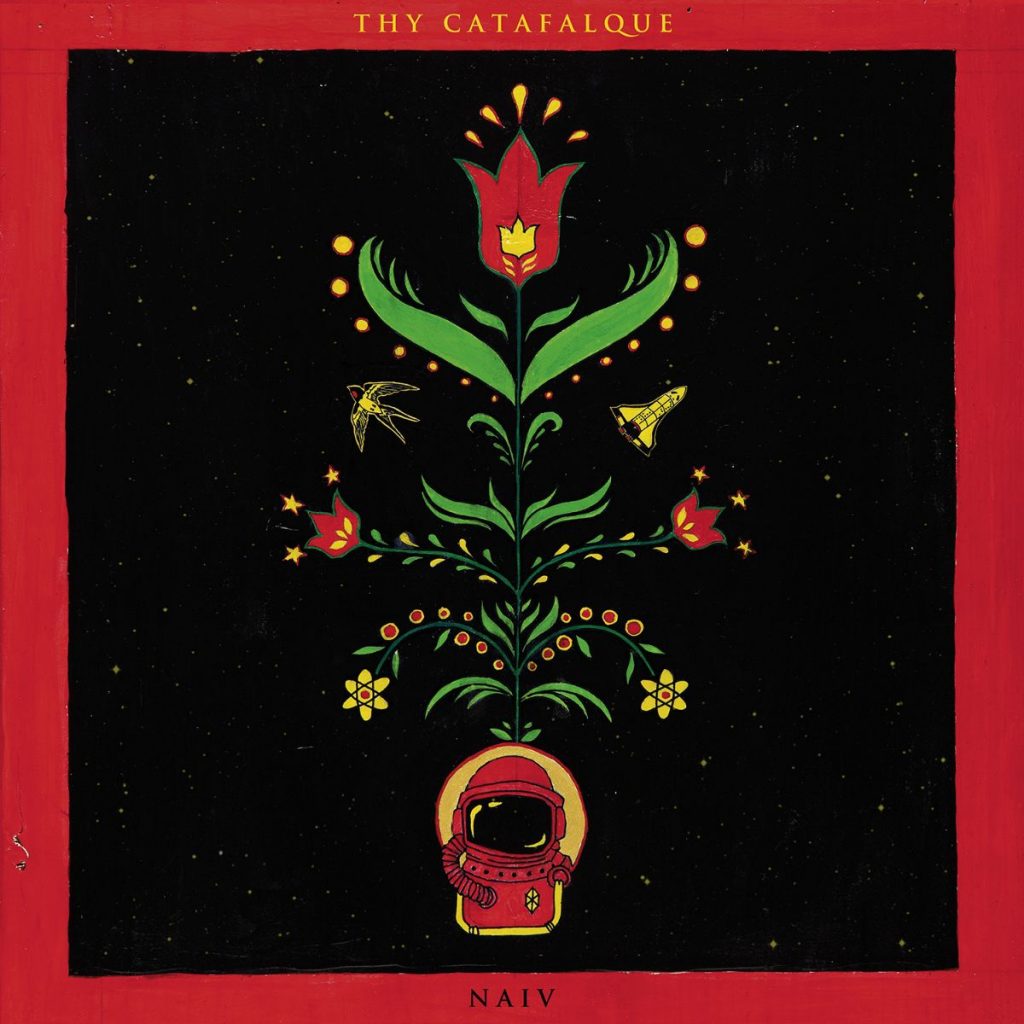 Track-list
1. A bolyongás ideje (4:55)
2. Tsitsushka (5:39)
3. Embersólyom (4:17)
4. Számtalan színek (2:34)
5. A valóság kazamatái (5:30)
6. Kék madár (Négy kép)  (6:27)
7. Napút (3:48)
8. Vető (8:17)
9. Szélvész (5:36)
Total playing time: 47:03
THY CATAFALQUE are delivering another spectacular musical mosaic with their ninth full-length entitled 'Naiv', inspired by the "Naïve Art" movement. The project's sole mastermind, Tamás Kátai has once again assembled pieces out of such diverse genres as ambient, folklore, jazz, metal, electronica, rock, pop, wave, and other styles that each taken for itself seems not to fit easily to the other parts.
THY CATAFALQUE do not pretend to produce easy-listening music that comes as easy as it quickly fades out of the mind again. 'Naiv' demands to be listened to with full attention, but with every new spin this masterpiece reveals more of its secrets and rewards the listener with a rich treasure of fascinating details
THY CATAFALQUE online:
https://www.facebook.com/thycatafalque
https://www.instagram.com/thy_catafalque
http://tamaskatai.bandcamp.com