Swedish folk rock pioneers GARMARNA are now premiering the first song from their upcoming record 'Förbundet'. The track "Ramunder" is streaming at the official Season of Mist Youtube Channel here.
Video credits:
Artwork by Axel Torvenius Film / Photography by Severus Tenenbaum Video by Aimed and Framed
'Förbundet' is slated for worldwide release via Season of Mist on November 6. Pre-sales are now live in the Season of Mist shop HERE.
GARMARNA comment:
"We have always gravitated towards gruesome and horrid tales. And in that regard "Ramunder" easily takes the crown. The song tells the tale of a fierce warrior that ravages his enemies for (it seems) the sheer joy of it. This is of course reflected in the music with it's relentless savage stomp, distorted basses and barb wired mora harps. The track contains a guest appearance by Anders Norudde from the groundbreaking Swedish folk band Hedningarna, that was an early inspiration during our formative years. We´re very happy to present this knuckle sandwich of a song as a first teaser of our forthcoming album Förbundet, to be released on November 6th."
The cover artwork of 'Förbundet' was created by Axel Torvenius and can be viewed below, together with the tracklist.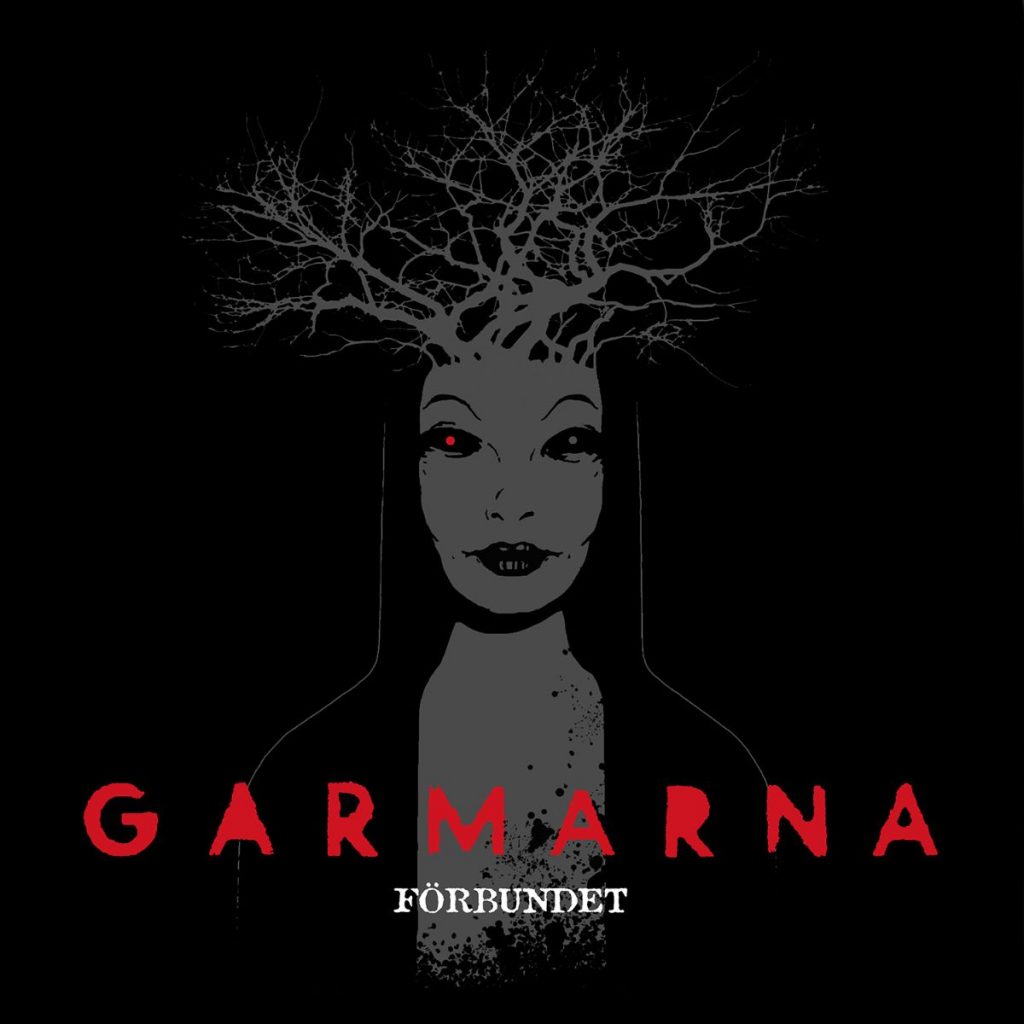 Tracklist:
1. Ramunder (04:58)
2. Två Systrar (05:53)
3. Dagen Flyr (03:51)
4. Sven i Rosengård (05:24)
5. Ur världen att gå (04:52)
6. Vägskäl (04:56)
7. Lussi Lilla (04:35)
8. Avskedet (05:27)
9. Din Grav (01:56)
Total: 0:41:52
More than 25 years in the making, Swedish folk rock pioneers GARMARNA continue to invent what music rooted in the Scandinavian tradition is about. The new album 'Förbundet', also the band's debut to the new label Season of Mist, is a hard-hitting record that pushes the boundaries of traditional folk and defines the soul of GARMARNA.
Having always pushed to reinvent themselves with every record, GARMARNA does not shy away from modern, electronic influences on 'Förbundet'. Simultaneously, the musicians also took a closer look at what they believe is the core of their music, calling it the most satisfying albums they have made so far. 'Förbundet' is all about that soul, from start to finish.
Line-up:
Emma Härdelin: Vocals, violin
Stefan Brisland-Ferner: Violin, viola, hurdy gurdy, tagelharpa, electronics, backing vocals
Jens Höglin: Drums, electronics
Rickard Westman: Guitar, bass
Gotte Ringqvist: Guitar, violin, tagelharpa, backing vocals
Guest musicians:
Maria Franz (HEILUNG): Vocals on "Två Systrar
Anders Norudde: Moraharpa on "Ramunder"
Ulf Gruvberg: Vocals on "Lussi Lilla"
Links: https://linktr.ee/garmarna_official
Pre-orders: https://redirect.season-of-mist.com/garmarna-forbundet