In case you missed it a couple of weeks back, Miami rockers Torche announced the upcoming release of their fifth album 'Admission', which will hit the shelves on July 12 with Relapse Records. They simultaneously released 'Slide' as a first auditory glimpse into their new record.
It seems Torche are as eager as us for 'Admission's' release because they're now releasing a second track called 'Times Missing'. Check it out below.
'Times Missing' is a Jekyll and Hyde song about the nights you don't remember, but everyone else does
singer/guitar player Steve Brooks knowingly shared.
The song premiere arrives as Torche announce an expansion of their US Summer tour, joining former label mates Baroness. The bands last shared a stage in 2006 and have crossed paths multiple times throughout the years including Baroness' singer John Baizley having created artwork for Torche's self-titled debut. Tour dates below.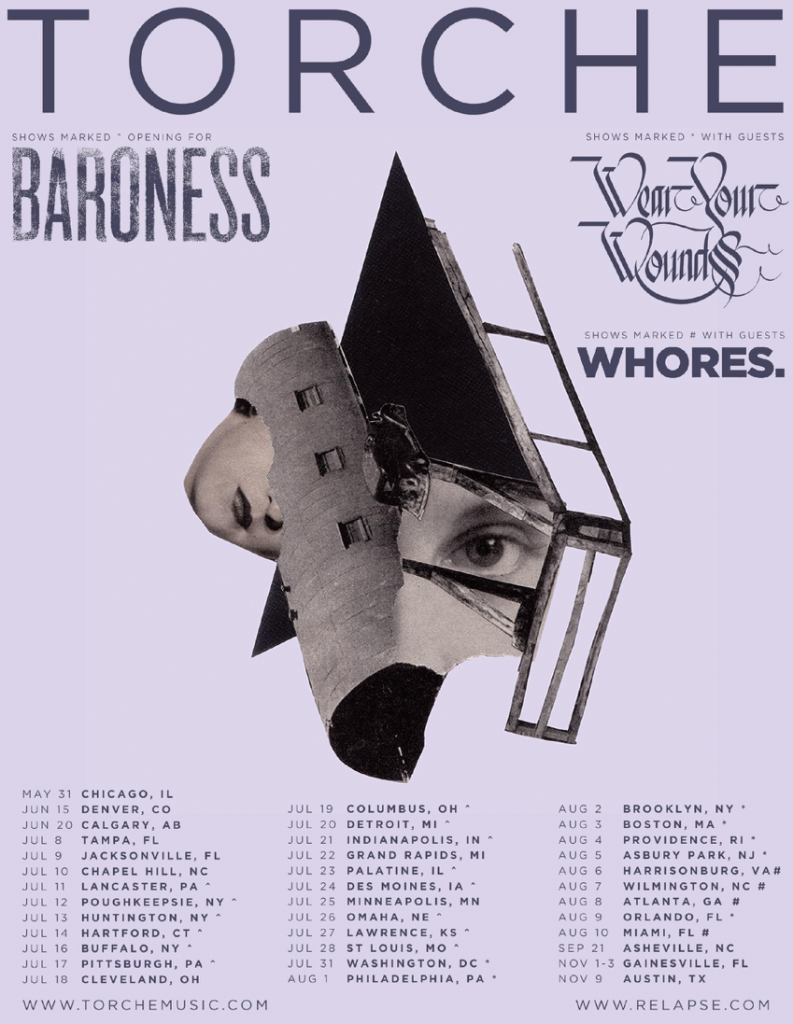 ^ (w/ Wear Your Wounds)
# (w/ Whores.)
* (w/ Baroness)
& (w/ Baroness & War On Women)