Home
Posts tagged korgonthurus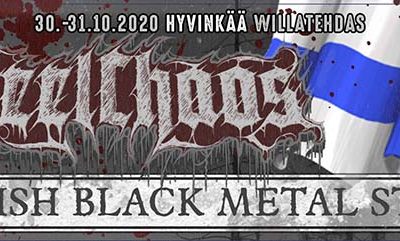 VaimOct 13, 2020
SteelChaos 2020 will bring the Finnish black metal storm to the stage and this is why you can't miss out on this...

MaxenApr 02, 2020
Korgonthurus releases an album perfect for fans of Horna, Gorgoroth, and Sargeist. This is a worthy album that deserves your immediate attention!
VaimJun 28, 2017
Two days of the best underground artists the metal scene has to offer at the Finnish city that brought forth a ton of black metal bands, sit back and let the darkness...