Home
Posts tagged Teutonic Thrash Metal
MaxenDec 04, 2020
With the newest album, Sodom rides the maelstrom of violence, "Genesis XIX" is yet another worthy album added to the band's extending catalog.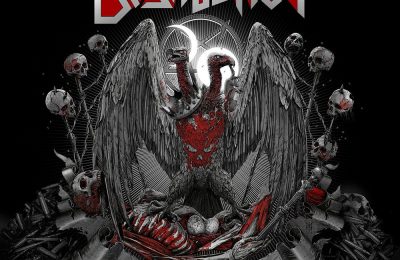 MaxenSep 12, 2019
All thriller and no filler, Destruction kills it again with a modern yet classic thrash metal sound!
MaxenMay 04, 2019
Exumer keeps the effect of consistency flow naturally. This is a great continuation from The Raging Tides album.