Following the success of the debut album 'Songs from the Fyrgen' (reissued in 2018 by Indie Recordings), Wolcensmen (the mesmerizing project of Dan Capp from Winterfylleth) will release the highly anticipated sophomore full-length "Fire in the White Stone" on September 20th. 11 brand new dark folk hymns of a mythological nature.
Listen to the singles off the upcoming album here:
For this new offering, no effort was spared. The project's mastermind, Dan Capp, forged a story, crossing traditional archetypes with his own philosophical explorations, and then set about composing a concept album using new and archived musical ideas. To fully realise his folk-tale, Dan then wrote a 12,000 word short-story – his first, to accompany the music and making this an elaborate, unique release.
"As a listener, I prefer the journey of a cohesive album, and as a writer I prefer to have some kind of larger framework for my lyrics." 

Dan Capp
'Fire in the White Stone' is a timeless tale of mystery and destiny, in the spirit of Tolkien, Wagner and the Grail mythos (influences which Dan wears plainly on his sleeve). A hapless young man breaks away from home and flees into the wild, forsaking companionship and comfort. He is subjected to a stream of extraordinary happenings, encountering among other things 1 mysterious old man, 2 unusual swans, 3 ghostly maidens and 4 dwarf-like beings. Against this otherworldly backdrop, Wolcensmen's music and lyrics convey the emotions and atmospheres of a multi-layered story.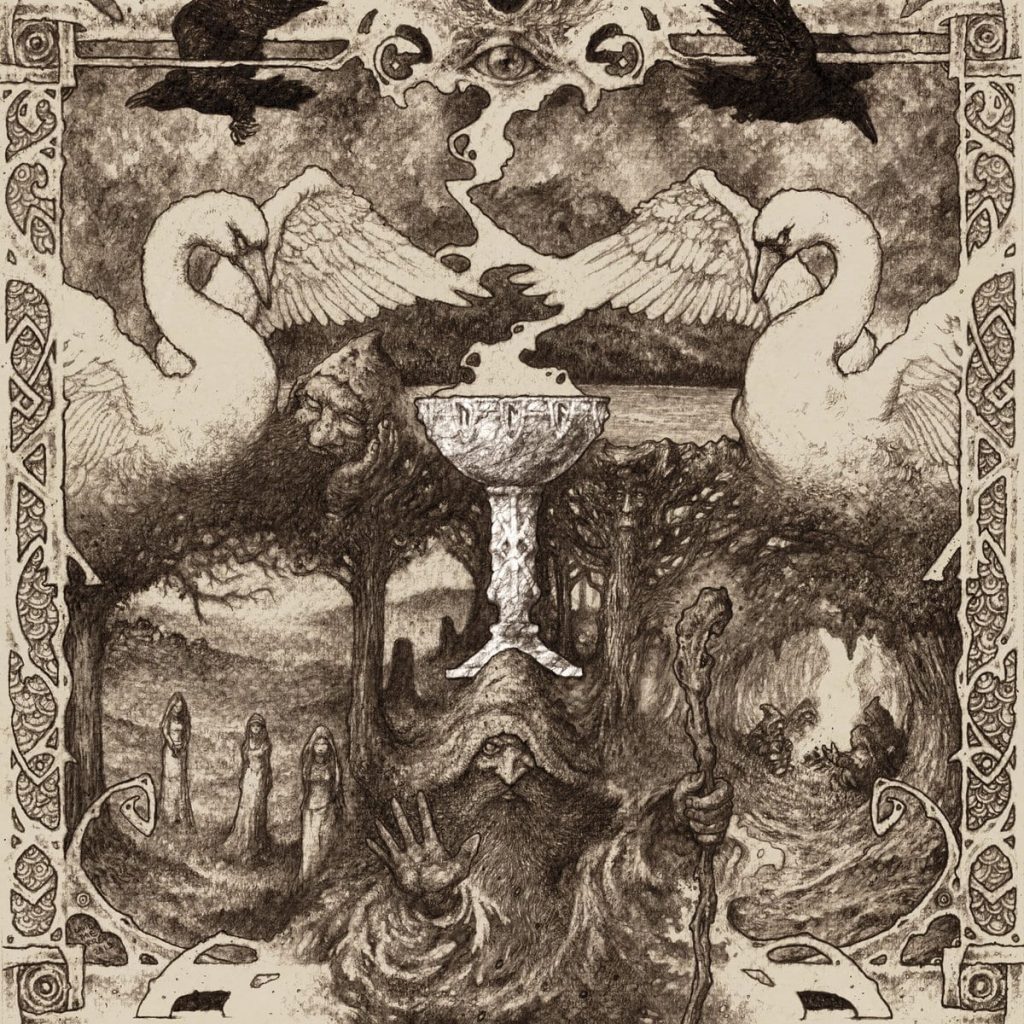 More info:
https://wolcensmen.com/
https://www.facebook.com/wolcensmen/
https://wolcensmen.bandcamp.com/
https://www.instagram.com/wolcensmen/?hl=en
https://open.spotify.com/artist/2valAzrV6xeHL0weVnIAp8