Belgian Black Metallers SERPENTS OATH have revealed a second song from their upcoming debut album "Nihil". 
A video clip for "Leviathan Speaks" is available at this location:
"Nihil" will be released on December 4th 2020  via Soulseller Records. It was recorded at the renowned Stage One Studio with Andy Classen (Belphegor, Legion Of The Damned) as the master of ceremony and is adorned with an artwork by Néstor Avalos (Dark Funeral, Bloodbath).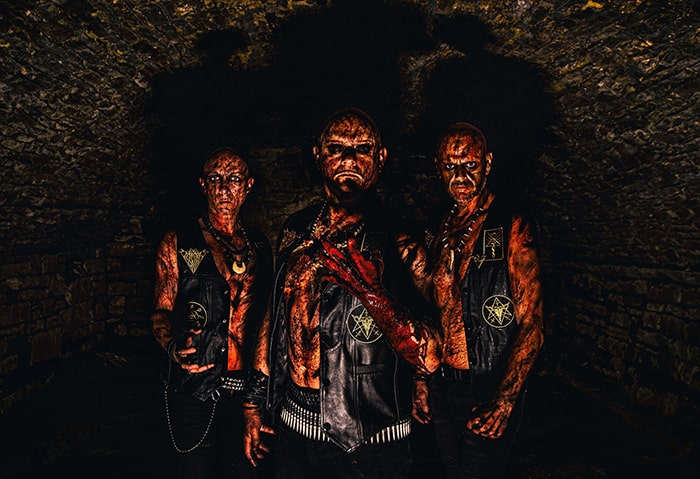 SERPENTS OATH are ready take the world by storm with their relentless and unforgiving version of nihilistic Black Metal!
Tracklist:
1. Vox Mortis
2. Speaking in Tongues
3. Leviathan Speaks (Lyric Video: https://youtu.be/Ao6FksBb7nk)
4. Thrice Cursed
5. Malediction
6. Serpents of Eight
7. Bestia Resurrectus
8. Into the Abyss
9. Mephisto
10. The Beast Reborn
11. The Swords of Night and Day
12. Beyond the Gates
https://www.facebook.com/serpentsoath +++ http://www.soulsellerrecords.com +++ https://www.facebook.com/SOULSELLERRECORDS