Los Angeles based synthpop/synthwave outfit GLAARE will be releasing their brand new album 'Your Hellbound Heart' on April 30 via Weyrd Son Records. Recently they revealed the single 'Young Hell' from that release with a brand new video. Check it out here:
Here's what the band says about his new record:
"We were going through a terrible time. Life kicked our ass and made us swallow. Then our peers came and threw tomatoes in our face. We wrote this while our psyches were shattering into dust. Realizing that nothing and no one has ever been the way you saw it, that's what madness is truly made of. None of us have ever nor will ever say the direct seeds of our creations. It's irresponsible and we are way too reclusive for that. It's also tacky. What we will say is recording this was like getting peeled alive. We do this because we have to. Because we can't survive without it. But make no mistake about it, it's excruciating."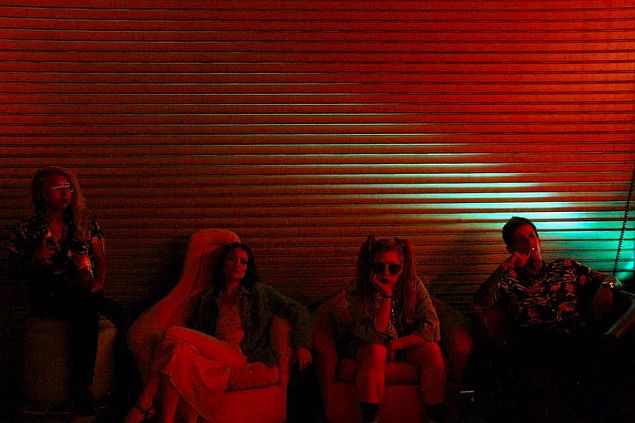 With the 2017 release of their debut LP To Deaf & Day, Glaare garnered both critical praise and swift ascent to their place in the LA darkwave pantheon. The record's split release between a boutique domestic label and beloved European indie label, WeyrdSon, won Glaare a devoted following both at home and internationally.
Founding members Brandon (Ancestors, Buried at Sea, Deth Crux, Black Mare, Echo Beds, Soft Kill) and Rachael, an experienced vocalist who spent her formative years demoing pop songs for major labels, form the central songwriting core. They are joined by Rex (Black Math Horseman, Animato) and Marisa (Wax Idols, Bizou) on guitar, bass, synth, percussion, and backing vocals respectively.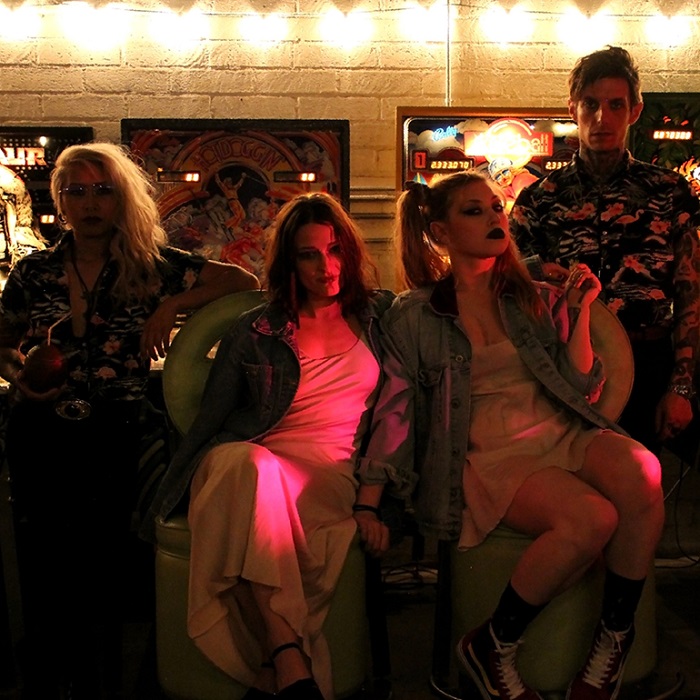 GLAARE is:
Rachael Pierce|Vocals
Rex Elle|Guitar/Bass/Synth/Percussion
Marisa Priettio|Vocals/Bass
Brandon Pierce|Drums/Synth/Programming
GLAARE online:
https://glaaremusic.com/
https://www.facebook.com/glaare
https://twitter.com/glaaremusic
https://www.instagram.com/glaaremusic