Home
Posts tagged In the Court of the Dragon
AliOct 05, 2021
Grammy-nominated band TRIVIUM released the video for their new single "The Phalanx." off of their album "In The Court of the Dragon" Check it out!
Vaim, Wim, Maxime and MaxenSep 30, 2021
Oktober has many releases again that are some of the most anticipated of the year within our editorial team! Check out the wide range of awesome albums!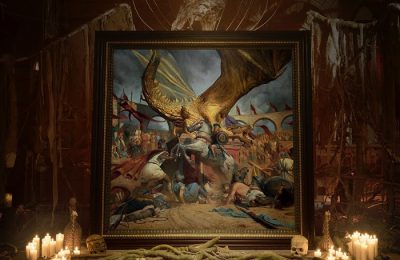 VaimJul 09, 2021
Trivium releases the epic track 'In the Court of the Dragon', a creation born from jamming while sitting home. Check it out with the just as epic music video!