On the fringe of chaos, in the Year of the Pandemic, the Cannabeast has awoken: 16 years since their last record, Wisconsin Sludge Metal giants BONGZILLA are back with a new full length album!
The pioneers of Weed Metal have signed a worldwide record deal with Heavy Psych Sounds, who will proudly release BONGZILLA's forthcoming, fifth studio album entitled "Weedsconsin". The band has also announced to join the HPS Booking roster for Europe.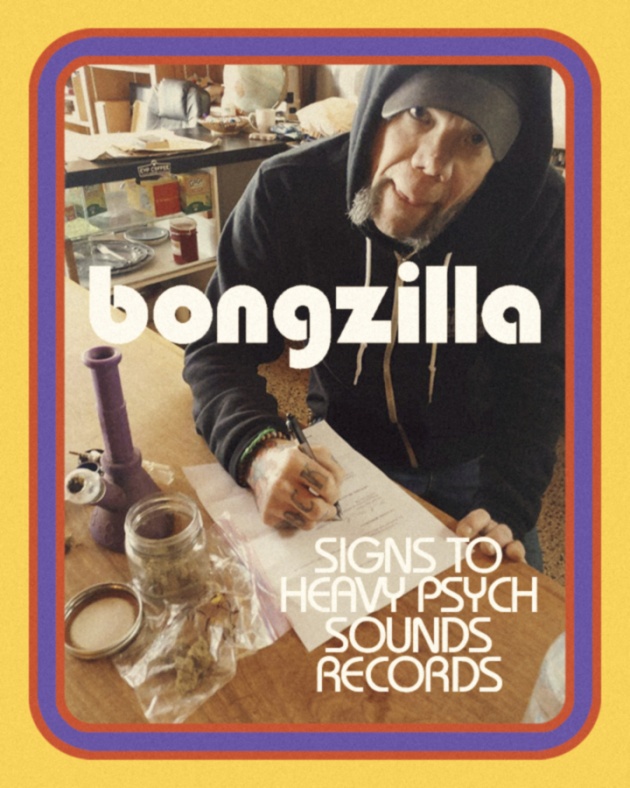 Six brand new, mindblowing tracks written by the three long standing original band members – Muleboy (bass, vocals), Spanky (guitar), and Magma (drums) – will immediately contaminate you by the classic Weed-infected sound the band is known for, while also finding new elements mixed into the bowl. "Weedsconsin" delivers some heavy doses of crushing Stoner Doom and Psychedelic Space Rock that sets it apart from earlier material, but travels down a path of heavy riffs, mind-expanding jams, sonic tones, and stomping beats in the band's first release as a thunderous three piece.
BONGZILLA's upcoming album was recorded and mixed by the late John Hopkins at Future Apple Tree Studios in Rock Island, Illinois in October 2020, and was mastered by Carl Saff at Saff Mastering in Chicago, Illinois. "Weedsconsin" is dedicated to the memory of John Hopkins, and will see the light of day through Heavy Psych Sounds, with many more details and album tunes to be revealed, soon. The album pre-sale and a first single release has been announced for February 2, 2021.
For More Info Visit:
www.bongzilla666.com
www.facebook.com/Bongzilla
www.bongzilla.bandcamp.com
www.instagram.com/bongzillaband
www.heavypsychsounds.com