Wardruna announce a unique virtual release show taking place on 26th of March.
Wardruna's signature sound has no borders. Transcending time, language and musical genres. The Norwegian collective is widely admired for their idiosyncratic, authentic and extraordinary stage performances. 
Amidst the global pandemic and the uncertain future of live performances, Wardruna welcomes you to join them from your own homes for an ambitious virtual release show. Seeking to reconnect audiences from around the globe, and to re-imagine the entire Wardruna experience in a bold new way.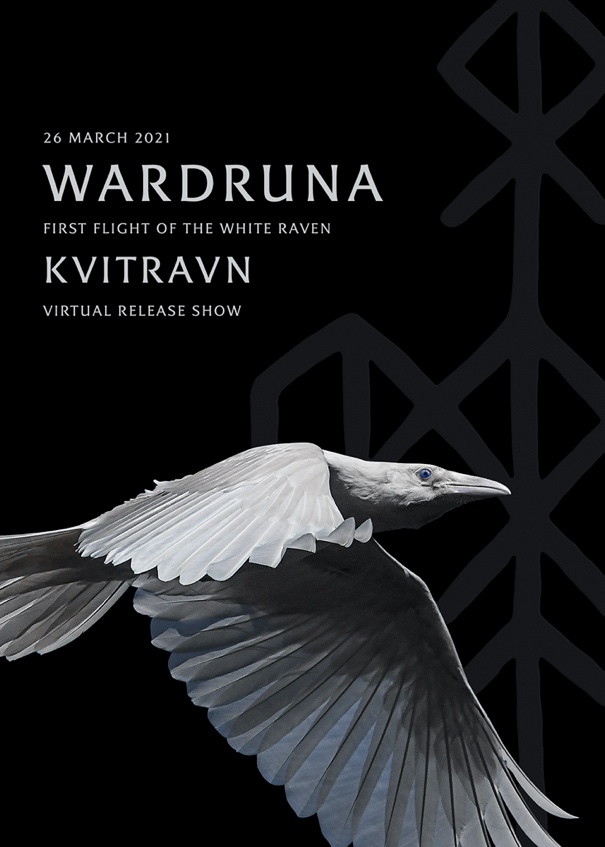 By joining the event you can experience the première performance of songs from their new album Kvitravn alongside their earlier works, set in a special surrounding arranged specifically for this evening.  Virtual tickets and special release show merchandise will be available on Feb. 5th, 10am CET through www.wardrunashop.com.
WARDRUNA 2021 VIRTUAL DATES:
20 Feb – Jorvik Viking Festival, Einar Selvik Solo – www.jorvikthing.com
26 Mar – Virtual 'Kvitravn' Release Show – www.wardrunashop.com