In January it was announced that Texas brutal death metal newcomers Architectural Genocide were releasing their first full-length debut on Comatose Music. 'Cordyceptic Anthropomorph' has been out for two weeks now, and is enjoying a positive critical consensus so far.
To celebrate this, our Texas gore fiends have released a brand new music video for their song 'Gorge on Deceased', which you can check out below. Fans of horror films will enjoy spotting the various references.
You can grab 'Cordyceptic Anthropomorph' and get geared up here.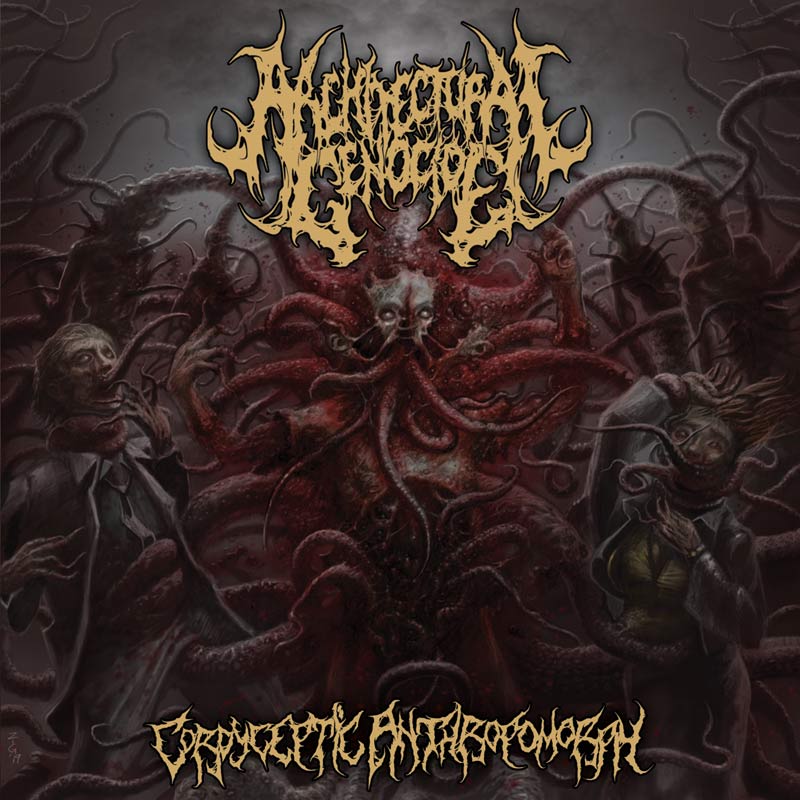 Track list:
Spires of Mangled Tissue
Hallucinogenic Demise
Dominate and Proliferate
Cordyceptic Anthropomorph
Gorge on Deceased
Pleasure Induced by Agony
Abolishment of Human Existence
Burgeoning Necrosis