I Am Your God from Finland released their new single together with a lyric video, "Dead Standing Tree", that you can watch here:  
This is the second single from I Am Your God's upcoming sophomore album which is expected to be out in somewhere late 2022.  
The singer, Julius Vetämäjärvi, comments about the new single:
"'Dead Standing Tree' is a tenacious beast of a song, which is full of symptoms and consequences of living on the edge and making poor choices in life. The song tells a story about driving it all to the absolute maximum limit, but still being ready as ever to take it all one step further just to see how the rock bottom feels like. Because what else could one do?"

"The first steps to this song was the groovy and spiteful riffs and rhythms, but it ended up to be surprisingly versatile with the beautiful melodies of chorus and ominous synths and small details in the breakdown parts. It's an amazing track to play live!"
Listen: https://iamyourgod.lnk.to/DeadStandingTree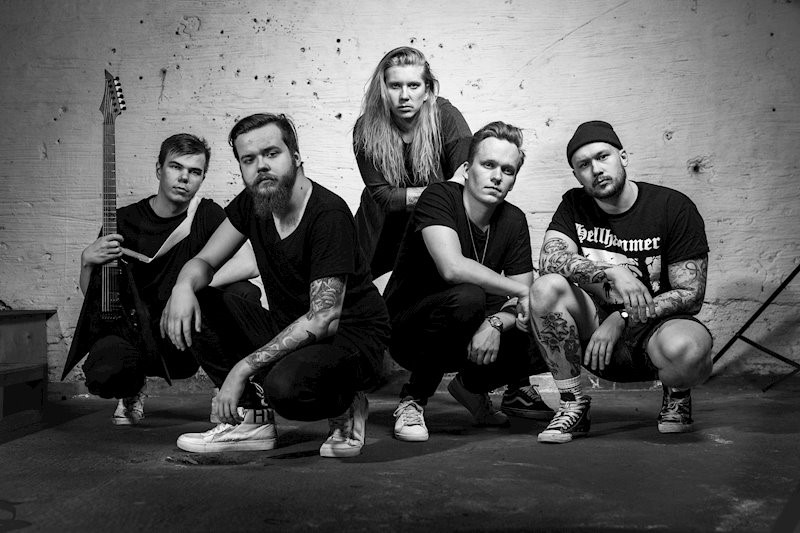 I Am Your God are hailing from Finland's northernmost province, Lapland, and combine melodies and heavy riffs in a way that is world-famous for Nordic Countries and transfer the melodic death metal of the 2000s into the present. It is the energy as well as the pure ability of this band that makes them stand out from the mass of newcomers and gives hope for a great future of the band.
"We will for sure drop a few more singles before the album release to keep you all satisfied – make sure to follow us on social media to stay up to date! And don't forget to check out the amazing lyric video of Dead Standing Tree!", the frontman adds.
I Am Your God are ready for the next level. The debut album "The Resurrection" has been released worldwide via Out Of Line Music in 2020. The band has been constantly working on their music and their career, shaping their anger and emotions into first-class, catchy, yet heavy songs that radiate a lot of power. Names like Children Of Bodom and In Flames in their best times might come to mind, as there is such tremendous power in their music.
I AM YOUR GOD online: 
https://www.instagram.com/iamyourgodband
https://www.facebook.com/iamyourgodband/
I AM YOUR GOD
Vocals – Julius Vetämäjärvi
Guitars – Matti Hietala
Guitars – Joonas Erkkonen
Bass – Joonas Roivainen
Drums – Atte Autio